You aren't new to Instagram. You have already seen the "TikTok-like" videos on your feed and occupying a large part of your explore tab. Instagram Reels are everywhere.
From the looks of things, we think they are going to be around for a while. And that Instagram can do to Reels what they did to stories. Just as stories have opened up new ways for businesses to thrive, Reels can do the same thing too.
Are you wondering how best to use Reels as a business owner? Sit tight because, in this article, you'll be learning all about Instagram Reels and how you can make them work for your small business. Let's go.
What Are Instagram Reels?
Reels are a new feature on Instagram that allows you to record videos (up to 30 seconds) set to music. This feature is familiar because it is similar to the videos made on TikTok.
Although Reels were only available to users in Brazil, it is now open to users in almost every country. You can record, edit, and post clips to share on your feed or on the explore page.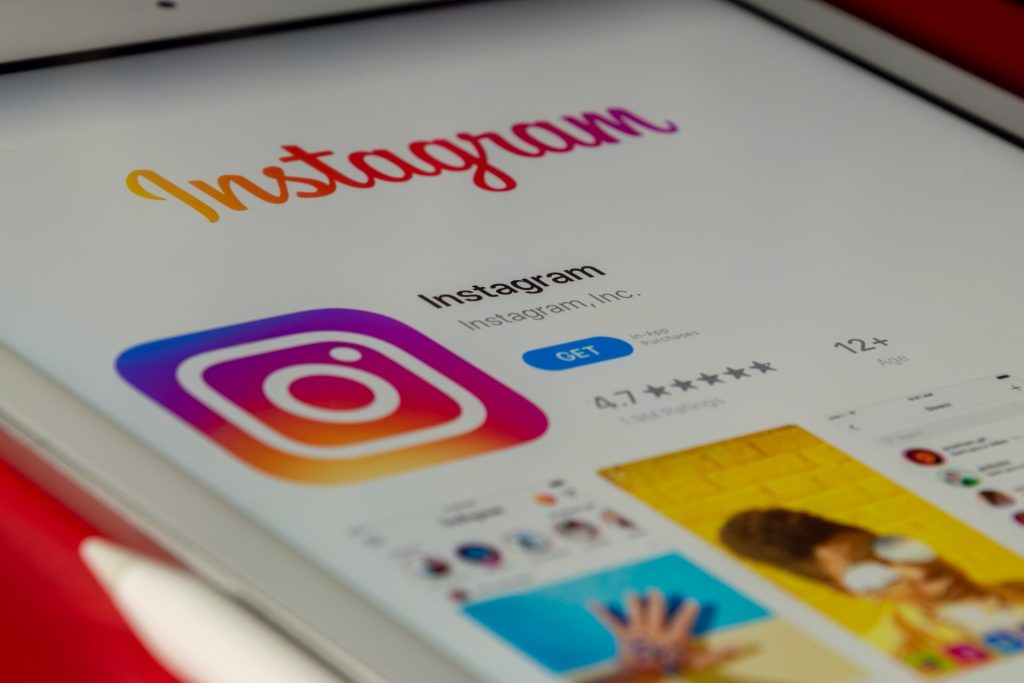 How to Create Your First Instagram Reel
Creating your first Instagram Reel is not as complicated as it looks.
We'll show you how.
First things first, you'll need to update your app. The Reels feature does not appear on the old versions of the Instagram app.
Step 1: Click the camera button on the top left corner of your home feed. Or click on the "+" sign on the top left corner of your profile feed. These two buttons will give you the option to start recording and shooting your first Reel. If you use the camera on your home feed, you'll have to click the Reels option at the button on your screen. In case you use the "+" sign on your profile, you'll see an option to create Reels at the button.
Step 2: Choose the controls or edit options you want. Right there on the left side of your Reels screen, you'll find 4 control options. These options help you edit your videos as you like.
Audio
You can choose a song you want to use for your video from Instagram. Or you could use an original sound that you recorded yourself. Other users would be able to use your original sound if they like it – provided your account is set to public.
Speed
This option allows you to choose how fast or slow you want your videos to be. Since you're recording the videos in clips, you can make some parts faster than others.
AR Effects
Do you love the filter effects on Instagram stories? If so, you'll be glad to know that you can add these effects to your Reels.
Timer
The timer allows you to record your videos hands-free.
Once you set the timer, a 3-second countdown begins.
At the end of the countdown, your phone starts recording hands-free for up to 15 seconds.
Step 3: Hit the Record Button. Hit the big circular button at the bottom of your screen to start recording your Reel. You can make your Reels in one big swing or make shorter clips.
Instead of recording a new video, you can upload a video already in your gallery.
Step 4: Review your clips. Now that you have recorded your first Reel, it's now time to review what you have created. You can do this by clicking on the arrow sign at the bottom of the screen.
You can delete, trim or edit clips as you like by clicking the arrow to select each clip.
Step 5: Share your video Once you're happy with the reviewed video, you can then share it with your followers and the rest of the world.
Instagram Reels for Small Businesses
As a business owner, you need to jump on the Instagram Reels bandwagon because not so many people are using Reels already.
Also, as you have already learned, you can post your Reels straight to your explore page. This means you'll experience more brand exposure and awareness on Instagram.
Right now, Reels take up a large portion of the explore page. Imagine what showing up there would mean for your business. Not only would your followers see your posts, but also hundreds and thousands of other accounts that do not follow you.
10 Ways to Make Instagram Reels Work for Your Small Business
As a business owner, you must factor in the use of Reels in your Instagram marketing strategy. If you are still not sure how here are some ideas that can help you.
1 – Use Instagram Reels to showcase your products
Instagram Reels give you the chance to flex your creative muscles. So instead of posting only a picture of a product you sell, you can make a creative video showcasing the product.
Let's assume you own a fashion store. You could make a Reel with smooth transitions showing off your collections.
You could do the same for almost any product. Content types for showcasing your products include showing product sizes and bestsellers. You can still use Reels even if you own a service-based business instead of a product-based one. For service-based businesses, you can show the transformation that people will experience after using your service.
2 – Use Instagram Reels to educate your followers
You'll need to educate your customers before they ever make a buying decision. What you tell them will move them from being "problem unaware" to "solution aware".
And since you are the one that provided them with the education, they'll be more likely to buy from you. Reels offer you a chance to teach your followers something in a fun and creative way. You can post tips, quick hacks, or answer the most frequently asked questions about your business.
3- Use Instagram Reels to start a challenge
Borrow a leaf from how challenges go viral on TikTok and use it for your business with Reels. You already know that people love social media challenges especially if they are fun and come with a prize at the end.
Turn this knowledge in your favor and create a social media challenge to make your business go viral and gain more brand awareness.
4 – Show your personality in Instagram Reels
People buy from businesses that they know like and trust. You can build trust with your followers and turn them into customers by creating Reels that show the person behind the business.
Showing your personality makes your business less of a faceless corporation. Examples of content that can help you show your personality include behind-the-scenes shots, an introduction post, and showing your workspace.
5- Repurpose old content in Reels
Do you have a video that performed very well in the past? You could bring it back for your followers as a Reel. This is called repurposing content. You could even use a video from TikTok. Or take a part of a longer video and post it.
6 – Use Instagram Reels on your website
Just as you would embed photos and videos on your website, you can embed Reels too. This should be one of your content promotion strategies when creating any videos.
This helps to increase the number of eyes that see your Instagram profile even when they are not on Instagram. It could be a Reel about a quick tip that will help prospects learn more about something or a Reel showing your work process.
7 – Collaborate with influencers
If you already use influencers to promote your content on their feed or stories, you can add Reels to the mix. You can collaborate with influencers to post your product on their Reels for their followers.
8 – Create original audio
Remember that Reels allow you to upload your sounds. You can create a jingle that is unique to only your brand or business. Make it catchy too so that your followers would not hesitate to use it too.
9 – Show product reviews
Have the product reviews been coming in? You can make them into a nice and fun video and post on your Reels. This will help your followers build trust in you.
10 – Showcase your community
Your business should not be all about you. Without your followers or customers, you'll not have a business. You can use Reels to celebrate some of your followers and build your community. You do this by making shoutouts or even welcoming followers to submit Reels that you'll post.
Over to you
The Reels feature on Instagram is new and up for taking. As a small business with limited resources, it makes sense to learn how to use these free features on Instagram to market your product and services.
This article has shown you what Reels are and how to create your first one. It also contains helpful information on ways you can make Instagram Reels work for your business.
Which of these ways are you going to try out first?