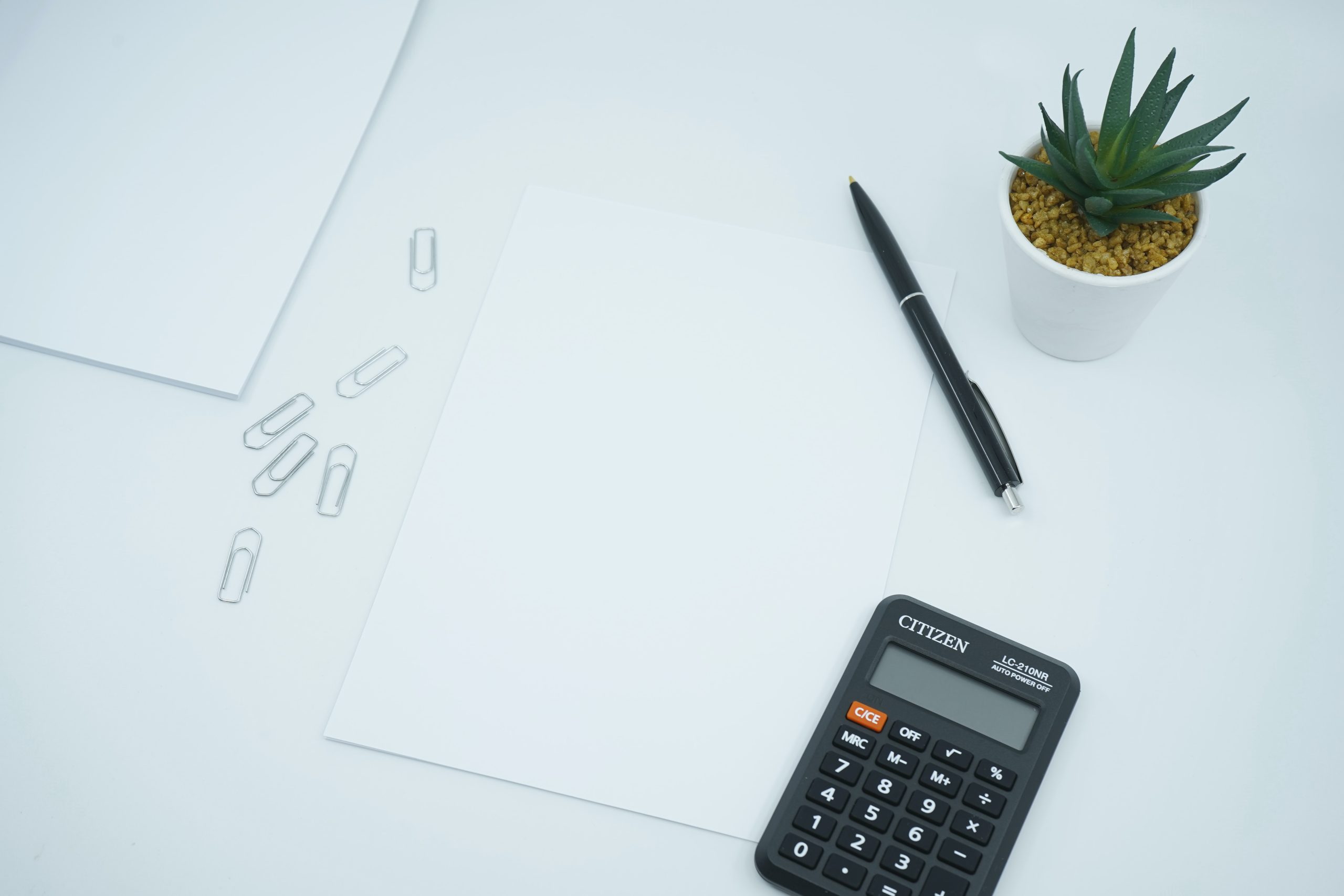 How to measure content marketing ROI is quite possibly the most frequently asked question in the marketing world. Okay, it might be slightly behind "How do I get more leads?" but it's a pretty close-run thing.
Let's start this blog post off with an agreement, first.
We'll run through some examples of how to measure content marketing ROI. That's a given. On your part, don't write them off until you've given them a go and had some form of feedback from your CEO / board/ line manager.
Why do we ask this strange agreement?
While us content marketers live and breathe content tools, freelancers, and automated campaigns, the reality is that the person you are reporting to doesn't know the intricacies that make up content marketing. They don't understand that nurture cycles are created with the intention of converting a customer on the seventh blog.
They don't understand that SEO is a long play and that you might not rank for anything until you've written your first nine blog posts.
Most of all, they don't know what you should be reporting on to measure content marketing ROI.
Sure, there's the overruling figure of [money in must = more than money out] and we'll come to how you calculate that shortly.
If you've been asked to calculate content marketing ROI, it's likely you're being asked to confirm your position or department is worth keeping in the business. If you're a solo content marketer, this can be a scary time. So, to relieve some of your stress, sit back, and try out some of the examples that follow in this post.
What is a good marketing ROI?
Before you work out how to measure content marketing ROI, you need to understand content marketing metrics and some good marketing ROI benchmarks. This sounds easy on the face of it. But, in reality, everyone's content marketing ROI must be different.
Every business is different, with a different product, service, or number of people. For example, if your target audience is an enterprise IT manager, your content marketing ROI could be hugely different to that of a self-service Slack integration.
Let's run down how typical content marketing cycles look in these scenarios and see if you can spot the difference.
Enterprise content marketing cycle
Creation of many thought leadership and informational blog posts that target specific search terms.
Your domain authority increases over time and you become a leading blog in your niche.
Enterprise IT managers find your blog as you rank high on search engines and provide answers to their questions.
Enterprise IT manager gives you their email address to download a content asset or join your mailing list.
Automated email marketing campaign starts and IT manager receives your content on a regular basis.
When their budget is signed off, your brand is top of mind, regularly answers their questions, and you are the natural point of call for buying a product, solution, or service.
Self-service SaaS content marketing
Creation of specific blog posts designed to target a specific problem and solve it by installing your app.
Blog post is written to convert your reader on the first read.
Great effort is spent ensuring your self-service install process is as slick as possible.
Reader installs your product and a customer journey begins as you must now convince them your paid product will provide value and is worth coughing up some cash over your freemium version.
There are, of course, many other types of content marketing cycles, campaigns, and strategies but we use these to demonstrate the striking difference between the two. Reporting the same type of content marketing ROI figures for each of these types of content marketing would be ineffective.
So, what is good marketing ROI? And how is it calculated?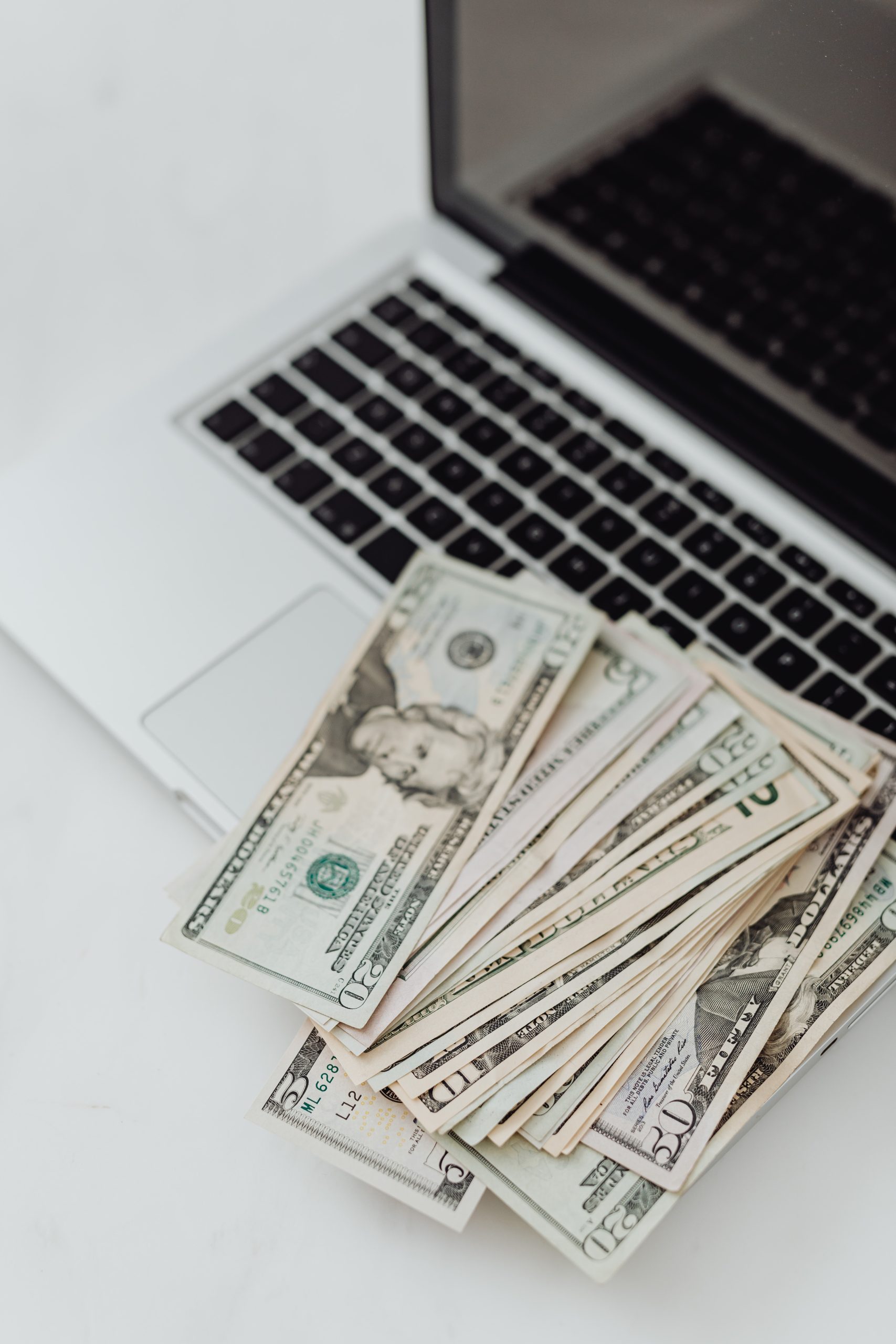 How is marketing ROI calculated?
 To calculate your marketing ROI, you need to attribute a figure to the following metrics.:
Sales Growth: what is the value of the sales you made this month?
Marketing Cost: what is the total cost of your marketing people, tools, assets, and anything else you use in the marketing team?
Once you have these metrics, you can work out your monthly, quarterly, or yearly marketing ROI.
At the highest level, calculating marketing ROI is simple. Marketers typically use this equation:
(Sales Growth – Marketing Cost) / Marketing Cost = ROI
In reality, this looks as follows:
((£1,000-£500) / £500) = 200%.
What this actually shows is that you acquired £1,000 worth of new business while spending £500 on marketing efforts.
So, the return on your marketing ROI is twice the monetary value that you put into marketing your products or services.
To calculate content marketing ROI specifically, you must find your sales growth and marketing cost for content marketing only.
If you have a content marketing manager, a copywriter, and only pay for Moz, this is simple to calculate. Take their salaries and add to the monthly cost of Moz. Now, work out the sales growth attributable to content marketing as a department.
This could be through installs or demo requests that originated via your blog or content marketing campaign. To make this task simpler, assign a lead source in your CRM when the deal is closed. This makes content marketing attribution quick and easy when calculating at the end of each month.
Why is content marketing ROI difficult?
Marketers often wear many hats
Proving marketing ROI, and content marketing ROI in particular has always been viewed as a difficult task. If your teams work across different aspects of marketing, working out how the marketing cost per function can be tricky.
If your team uses time-tracking tools to mark down how much time they spend on each project or task, you can use this. For example, your marketing manager's week might look like this:
Content creation and content promotion: 20 hours
Event management and promotion: 10 hours
Customer retention program: 5 hours
Email newsletter: 5 hours
In this example, you know 50% of your marketing manager's time is spent on content marketing. You can easily attribute half their salary (plus the tools they use for content marketing) to your content marketing costs.
Intangible benefits of content marketing
 Intangible benefits like brand awareness, thought leadership, and customer loyalty are hard (and often impossible) to quantify. These are hard to quantify because… well because they are intangible. Intangible benefits of content marketing include:
Brand awareness
Social media engagement
Community engagement
Customer loyalty
Customer advocacy
Thought leadership
Domain expertise
Online reputation management
So, the question becomes how do you quantify the intangible benefits of content marketing?
Outside of the most frequent question we mentioned above, "How do I get more leads?" this is possibly the hardest question to answer in content marketing. The answer needs a little attribution and metric analysis from you upfront.
To quantify the intangible benefits of content marketing, you must put a number on the economic impacts your content marketing has outside of driving leads and installs.
These won't contribute to the overall content marketing ROI model as they fall outside of the equation mentioned above.
(Sales Growth – Marketing Cost) / Marketing Cost = ROI
But, it is important to flag and put a monetary value on intangible benefits. It is especially important to flag these if your business is not a marketing-led company. Often, business leaders focused on technical aspects and cold hard cash can overlook the benefits that fall outside of deals closed and customers retained.
Content marketing tools to know
When presenting content marketing statistics, it's important to have a stack of tools at your disposal. As a minimum, make sure you have set up the following marketing tools:
Google Analytics: measure how many content views, clicks, and conversions you attract from your blog posts and web pages.
Google Search Console: to provide data on how your audience finds you through keywords search for on Google.
Hubspot: when your content converts and users provide information, Hubspot acts as your hub for all customer data and events.
Google Ads: if you run paid content marketing campaigns, use Google Ads to set up and track your ad performance.
Buffer (or any social media scheduling and monitoring tool) to track the performance of your content on social media).
Mailchimp (or any email marketing platform) to track the performance of your email campaigns.
Once you're set up with your stack of content marketing tools, it's important to make sure they work together. This is called integration.
By integrating two or more of these tools together, you can share information and data between applications and present the "bigger picture" of content marketing.
For example, Google Analytics might tell you that 20% of your audience views are via email. At the same time, Mailchimp might tell you that email campaigns sent at 9am outperform email campaigns sent at 3pm by 75%. By integrating the two together, this information only has to be collected once and is already in a presentable format.
Content marketing ROI statistics
Once you've got your formula, your tools, and your intangible benefits ready to go, the next question is what to present. First, and likely the most important statistic your CEO wants to know is the cold, hard content marketing ROI figure.
Remember, this is the equation we are talking about here:
(Sales Growth – Marketing Cost) / Marketing Cost = ROI
Outside of this figure, it's important to present other information and data to showcase what your content marketing efforts have achieved.
Here are some examples of content marketing statistics for you to save and make your own. You can also use these to make the case for content marketing if your manager or board is uncertain whether it's the right strategy for your business.
Returning customer rate
 Tiger Fitness reports a 60% "returning customer rate" from its content marketing. Through the production of video content, primarily via YouTube, Tiger Fitness is able to remain engaged with its customers whose preferred content consumption method is already video.
"We have a 60% returning customer rate — three-plus times — which is unheard of in any industry, including brick and mortar retail."
 – Marc Lobliner, Chief Executive Officer, MTS Nutrition and Chief Marketing Officer, TigerFitness.com.
Content marketing ROI vs outbound marketing
If you're still using outbound as a primary marketing channel, your marketing ROI better confirm it's the right thing to be doing.
Research by Demand Metrics shows that content marketing costs 62% less than outbound marketing. Furthermore, content marketing generates 300% more leads too.
Rather than serving interruptive, and often pushy, ads to an audience of passive scrollers or people searching for something loosely related, you could be creating useful content that answers your target reader's questions and problems on Google, Reddit, and Quora.
To bolster the case against display adverts, we now see more adverts than ever. In fact, in 1984, a person saw an average 2,000 ads/day.
By 2014, they saw around 5,000. By 2020, who's even counting any more? Displays ads are so saturated that they are rarely useful anymore.
Content marketing drives converting customers
According to Aberdeen Group, on average, conversion rates are six times higher for companies using content marketing than those that aren't.
Content-driven brands tip the scales at 2.9%.
Those that don't use content marketing perform at a mere 0.5%.
In non-marketer language, that means for every 100 readers of your blog, three people (or 2.9) buy a product or request a demo.
When you have a high-traffic blog that attracts a large audience through organic search, social media, or email, a 2.9% conversion rate can quite literally run your business.
For example, the Mio blog sees a regular monthly readership of 100,000 readers. If the conversion rate was 2.9%, the Mio brand would be seeing 29,000 installs or demo requests per month.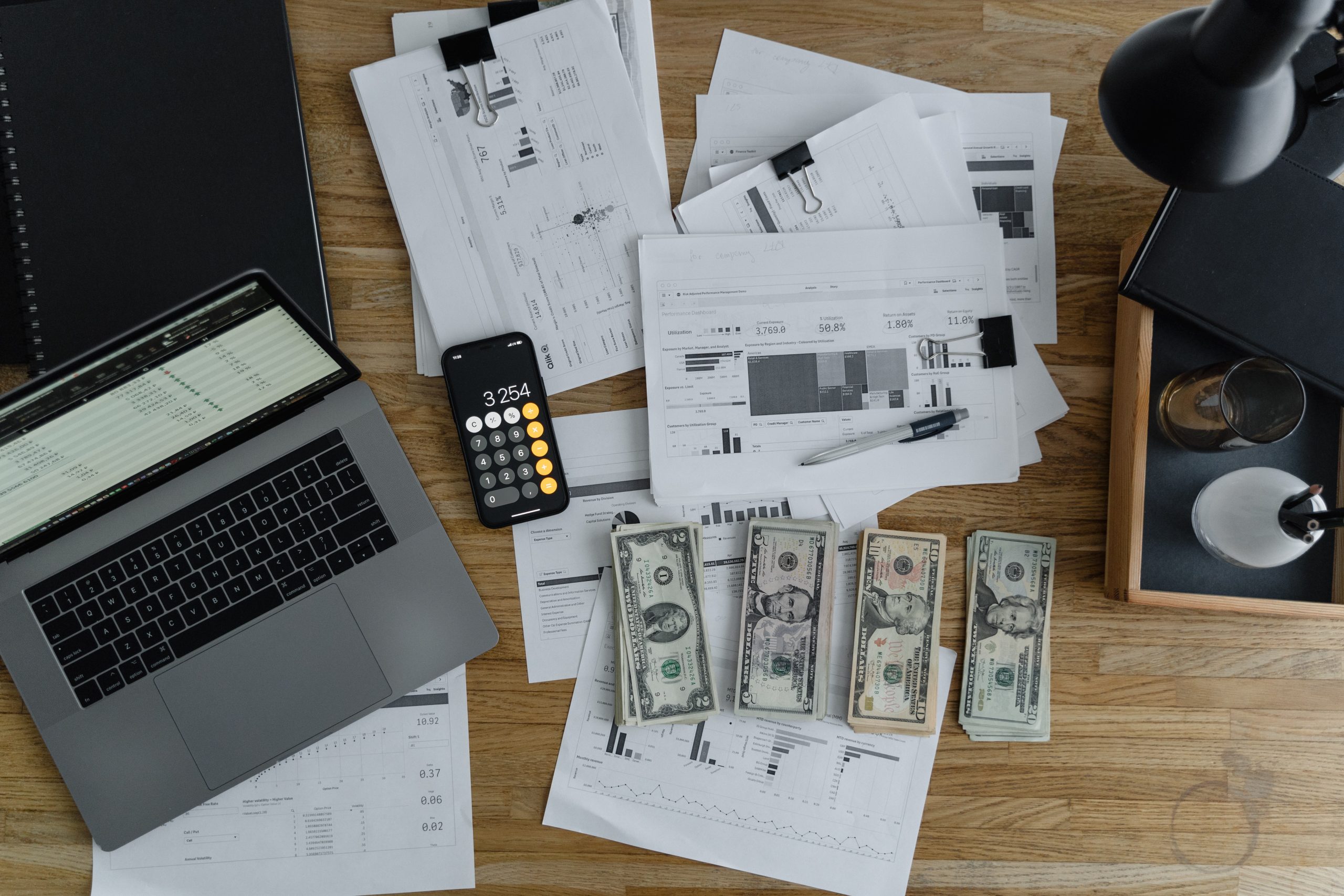 Conclusion
If you've made it this far, you're in the club.
You're thoroughly invested in content marketing and now have a formula, examples, and tools to start proving the worth of yourself, your department, or maybe even validating your whole business. The next step is to put these into action. Which can be overwhelming. We'll leave you with three steps to reduce that overwhelming feeling.
Start with a spreadsheet if you feel most comfortable here.
Do ask for help (you can find me here on Twitter here and I don't bite).
Do engage outside help if you are too busy creating the content to analyse and prove content marketing ROI. PR Fire provides services from content creation, campaign management, and content strategy.