Let's face it, SaaS content marketing is tough.
Unless you don't want to stand out.
Companies that have content as a solid part of their marketing efforts know what goes into crafting a competitive strategy and creating content that fits all levels of the sales funnel while still satisfying both existing and new audiences.
Effective content marketing costs time and energy. That's not to mention the dollars you spend when you choose to outsource parts of, or your entire content marketing plan.
If you are committing your resources to inbound marketing, then you should as well learn to make it yield the maximum return possible.
This article will show you proven strategies that successful SaaS companies use to grow their revenue through lead-generating content marketing.
The primary challenge many companies have with content marketing is that it doesn't seem to work. They put in the efforts, but the results aren't commensurate.
For instance, in a 2017 & 2019 analysis of 500 top-performing SaaS companies, Emily Byford found that About 85% have a blog. Only 12% of that number use their blogs solely for PR purposes, which means the majority of the top SaaS companies use their blog for content marketing.
However, the SEO results from Emily's report are discouraging. The average blog brought in around 573 unique visits per month. SaaS solutions are not typically for the general public, so you shouldn't expect the same amount of monthly visitors that established news sites and educational blogs get, but 573 is still on the low side.
Emily's report may have included just 500 SaaS blogs, but it represents the typical frustration marketers and founders experience in blogging for business. Especially SaaS marketers and founders. Let's dig deeper.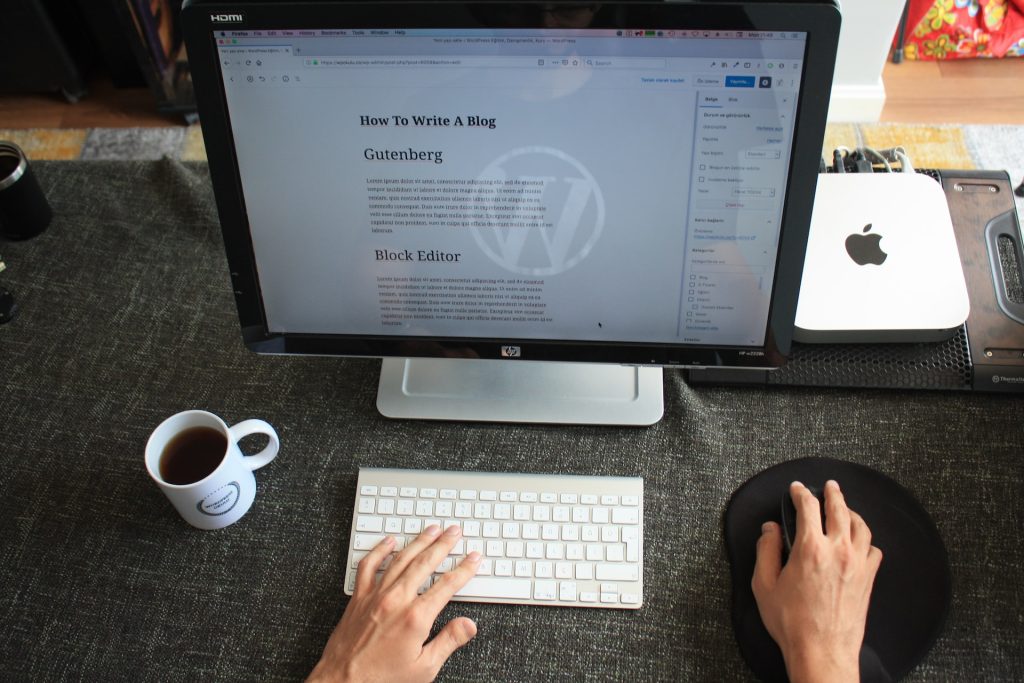 The biggest mistake in blogging for business
Having a blog on your website and creating regular content just because that's what others are doing no longer works.
You have tons of niche websites and influencers to compete with.
Let's say you're selling a social media analytics product. Creating content that will attract users organically means writing or speaking on topics around social media analytics. But you can't just go ahead and start creating content on your website or podcasting on the topic.
If you do it blindly, you'll struggle to gain traction at best and worst, you may never be heard by the number of people you're targeting.
So what do you do instead?
Deal with the two problems listed above before you even start anything: focus on making your content unique, engaging, and solution-centric.
This means being more consumer-focused than brand-focused.
According to CMI, 88% of consumers feel more positive about a brand after reading content that's custom-made for them.
That's the sort of feeling you want to ignite in readers each time they consume your work.
Content marketing shouldn't feel like marketing. It should be more like a friend helping a friend get something done. That's how you warm up cold website visitors into users and loyal fans.
If you do it right, your content will become a magnet that pulls in website visitors and makes them stick around.
So, have a brainstorming session with the content team to discuss your unique strategy. It should come before you even start thinking of the content marketing channel to use or what keywords to target.
To drive the point home, here are three SaaS companies with their unique content marketing strategies. Most of them have several unique points, but we will consider just one or two differentiating factors.
Examples of brands killing it with their SaaS content marketing
1. Databox
Databox is a business analytics SaaS solution that helps businesses track how they're performing. The tool integrates data from different sources and has them in one place, making it easy to measure business performance.
Because they serve a wide range of audiences, Databox creates content on a variety of topics, from social to ads to e-commerce.
You will agree that these topics have been talked about by thousands of bloggers, so it's easy to regurgitate.
But what Databox does differently is reach out to people to create unique ideas that can't easily be found or replicated elsewhere. They use Help A Reporter Out as their main channel for connecting with professionals.
2. Moz
If you asked an SEO veteran to recommend SEO tools and educational resources, they will probably mention Moz.
Over the years, Moz has created the 10X content approach, as well as content marketing strategies like the whiteboard Friday sessions with Rand Fishkin. They've even leveraged user-generated content (UGC) by creating the YouMoz blog (now retired) where anyone could post content and the best performing post gets featured for the entire community to see.
3. Hubspot
It's almost impossible to leave Hubspot out of this list. The company has established itself as a go-to resource for attracting online customers organically.
As a matter of fact, "Inbound marketing" as a term was invented in 2005 by Hubspot's co-founder, Brian Halligan.
Hubspot creates templates, tools, blog posts, and whitepapers that teach marketers what inbound marketing is all about and how to do it properly.
Today, millions of people consume Hubspot's free and paid tools globally and this can be linked to the fact that they were among the first to start talking about business blogging.
hey've built authority in inbound marketing and that's something that can't easily be replaced.
For Databox, it's expert roundups. For Moz, it's UGC and weekly in-depth educational videos.
What you would not notice in any of the three companies is producing content just for the sake of it.
Similarly, if you want content marketing to work for you, don't just blog without a unique strategy. Your uniqueness is what will make readers choose you above others. And it doesn't have to be blog content alone.
You could use videos or podcasting, too. These days, companies are experimenting with multiple content marketing channels. It makes sense if you want to go that route.
You could hire staff specifically for creating your podcasts, video content, and or handling your social.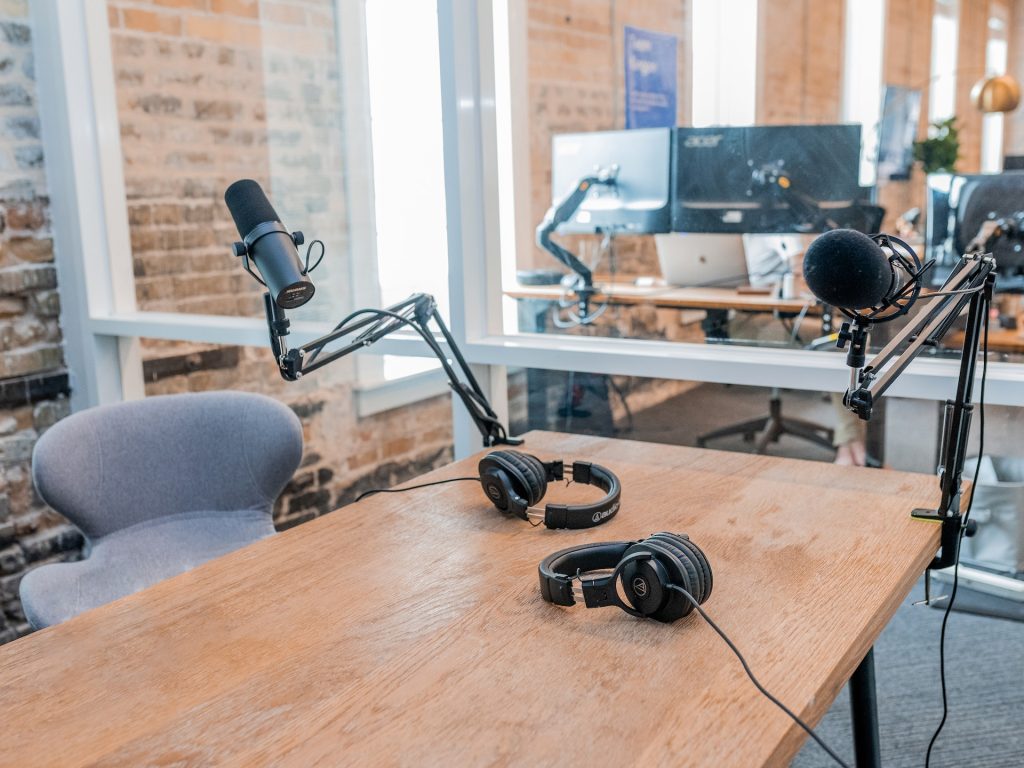 Strategic content marketing goals for SaaS companies
Another way to ensure you're not striking blindly is setting strategic content marketing goals.
The goals you set will direct your content production and you can regularly conduct progress reports to see how far you're performing.
We've established that having a unique strategy is the foundation for successful content marketing.
That being said, here are examples of strategic goals you could aim for:
Produce case studies and testimonials to move prospects down the sales funnel.
Create content for the bottom of the funnel and work your way up, not the other way round. The reason this works is that BoF topics and keywords are transactional which means people who search those terms are already considering the sort of product you offer.
Promote

content on social media and niche forums. Retargeting works like magic here. For instance, when someone reads a BoF content and takes no action, you could retarget them with an ad for your product or freemium resource.

Build brand authority to facilitate customer loyalty and brand advocacy.
Consistently generate leads for the sales team.
Increase conversions, free trials, and user base by X% each.
Use content to build your email list by X% over Y period. Speaking of list building, one way businesses do it is by creating gated content and asking people to submit their personal data before they can access the content. It's a fairly old method. Businesses are now skeptical about it,but does it still work today? Let's find out.
Gated vs ungated content for SaaS
Gated content is any piece of content in any format that can be accessed only after you've provided the required information. This information could be anything from email address to phone number and home address, or in some cases, a combination of that information.
Ungated content is the exact opposite: it's free.
Businesses use gated content for filtering leads. It's a tactic that ensures you get more marketing qualified leads. However, privacy issues and the proliferation of content have created a dip in this marketing tactic.
Does gated content still work in SaaS content marketing?
The short answer: it depends.
Long answer: when gating content was still fresh, it worked for everyone and their grandma because the information was still relatively scarce.
But these days, with thousands of people blogging about the same topic at a time, no one would want to submit their data to access information they already have or can find elsewhere.
Your content has to be really good and scarce for people to happily submit their data for it.
Think case studies, industry reports, free coaching, and exclusive webinars.
"Content and guides are everywhere, so to remain competitive and capture customer's attention, brands need to offer things that can't be found anywhere else." ~ Carlo Barajas, founder surfaceseo
Authority is important too. For instance, a marketer who regularly follows the works of Brian Dean of Backlinko is more likely to give Brian his personal data in exchange for an SEO report than he is to do the same with a lesser-known SEO resource he found while scrolling Twitter.
The conclusion is simple: put authority and value into consideration when gating your content.
Authority here doesn't necessarily mean you have to be popular but it means the reader has to know you enough to trust you. A first-time visitor who hasn't warmed up to your website wouldn't want to submit their information for a resource — unless it's something super valuable that solves a pain point they have at that moment.
Take action with your SaaS content marketing
If you're already running content marketing for your company, take out time to analyse what you're doing.
Determine ways you can bring uniqueness to the strategy. This will help you build authority fast.
And when your content is unique, people will share and link to it, which helps your SEO.
Your uniqueness and authority will also turn you into a go-to resource that readers keep revisiting and recommending.
If you can't think of anything unique to do, begin with using case studies and your own business experiences to teach readers how to do what your product helps them do.