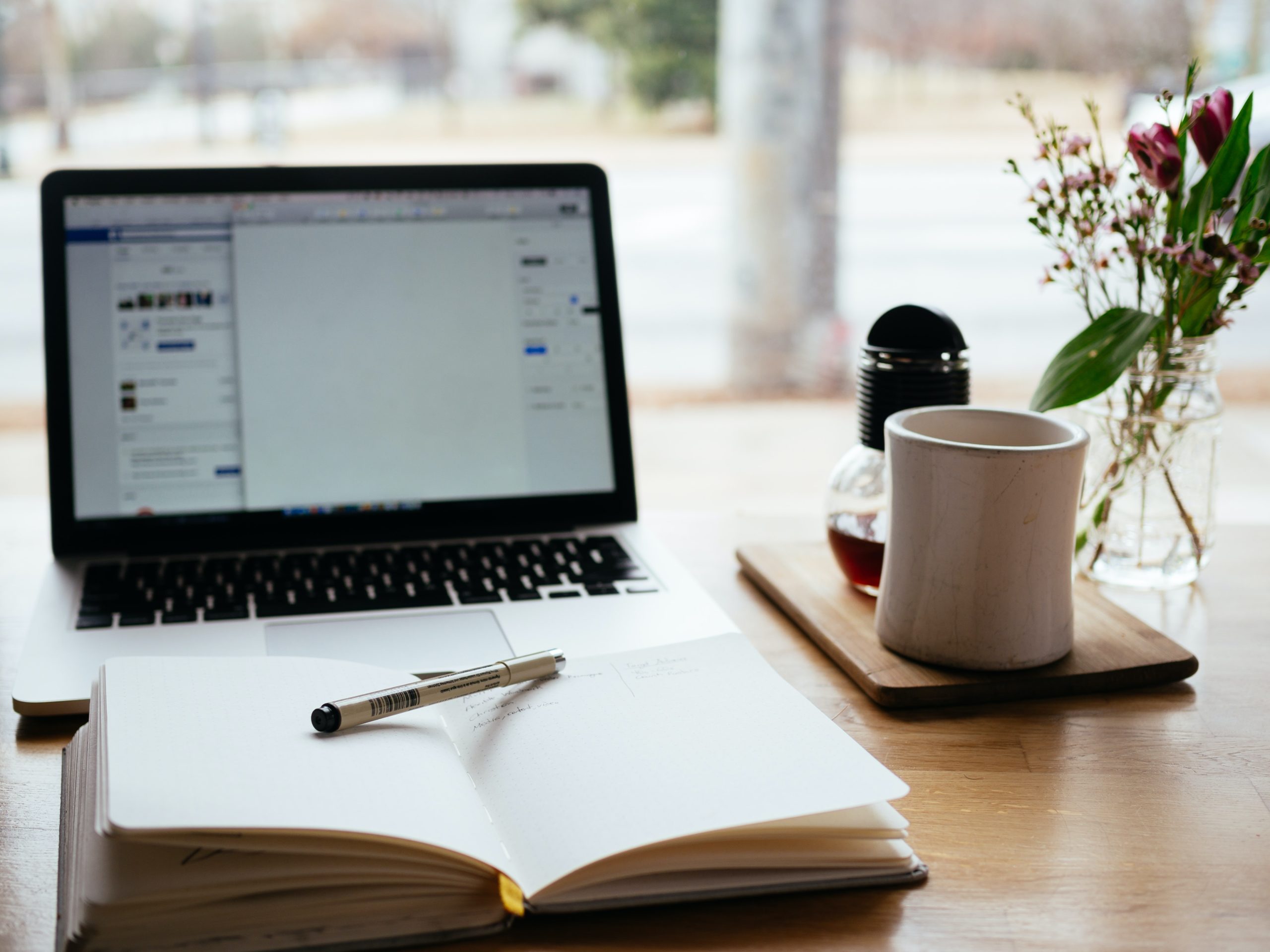 What's the number one challenge for solopreneurs and small businesses starting out? If you said attracting an audience, you're spot on. And the best way to attract an audience according to every expert? That's right. Content marketing.
Easier said than done, though. Especially, if you're starting out as a solopreneur.
In this post, we'll introduce the concept of content marketing as the core component of your marketing strategy. What's more, we'll apply this concept so you, a solopreneur, can relate to it.
This post contains:
An introduction to content marketing for solopreneurs
Starting your first content marketing campaigns as a solopreneur
Content marketing outreach
Repurposing content marketing
An introduction to content marketing for solopreneurs
In the old days of print advertising and cold calling, getting your first lead was expensive and hard work.
I'm not suggesting content marketing is easy work. But, it is a lot more achievable than traditional demand generation. And you don't need to hire an agency either.
What is content marketing?
The marketing dictionary (don't worry, it's not a real thing) defines content marketing as:
a type of marketing that involves the creation and sharing of online material (such as videos, blogs, and social media posts) that does not promote a brand but intends to stimulate interest in its products or services.
In reality, content marketing can be anything you produce. Yes, it can be a video or a blog post. But, don't let this restrict your creativity.
Types of content marketing
Content marketing comes in a variety of flavours. Here are some examples to get you started:
Blog posts
Like you're reading now. A blog post can be anything you want to be and uploaded to the internet. You have the whole internet as your audience. Anyone can start a blog. You don't need to be a writer.
Podcasts
An extension of radio, podcasts have become the on-demand audio resource. If you've written a blog post, you can repurpose this into a podcast. On the face of it, starting a podcast sounds daunting. But, with the right guidance, you can get started in no time at all. I started my podcast from home. It wasn't easy at first. But, I attributed three paying customers to my podcast by episode 15.
Videos
Videos increase your potential audience on platforms like YouTube and Vimeo. They also serve as great content to embed into your blog posts and post on social media. When starting out as a solopreneur in content marketing, you can outsource video creation on sites like Fiverr.
Reports
By interviewing your existing audience and personal contacts, you can generate data. With this data, generate a report to create referenceable content.
All you need is a method to capture data, like Typeform, and someone with the design skills to turn your data into something beautiful. Or, if your audience won't appreciate the finer detail, a spreadsheet and graph format may be better suited.
Infographics
When you're starting out as a solopreneur or small business, your website may lack the domain authority to rank high on Google. Over time, with the creation of your blog posts, podcasts, videos, and reports, this will come.
But, to boost your views, consider creating an infographic to show your expertise and boost your reputation.
One example I created is this influencer infographic.
By creating something missing in this industry, it became a hot resource. In the first month, it amassed over 3,000 views.
Content marketing doesn't stop here either. The more imaginative and informative you can be, the more readers, shares, and conversions you'll gain.
If you're struggling to put together an infographic yourself Visme have put together a guide on how to do this.
You'll be surprised at how many different content marketing formats you can get stuck into.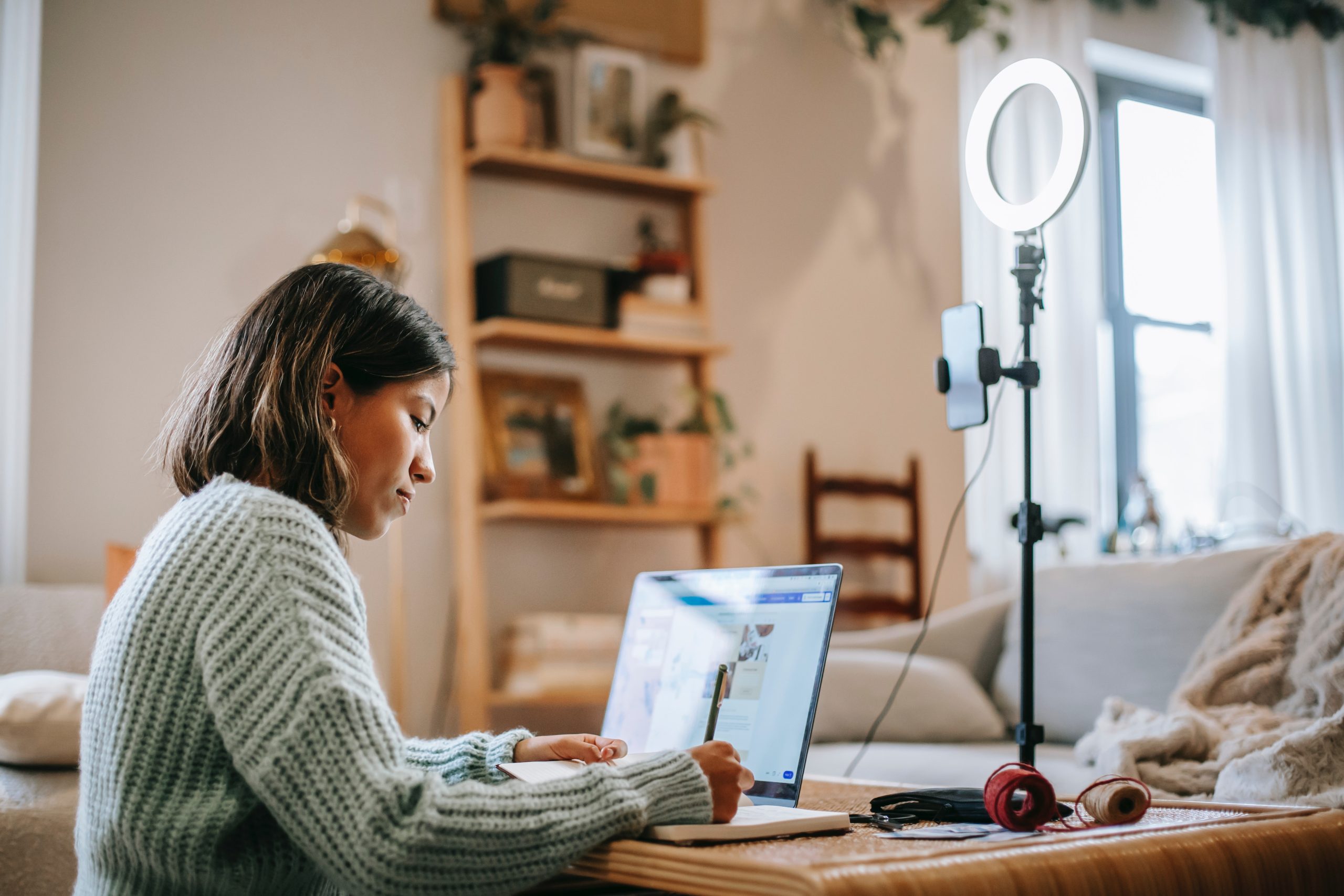 Starting your first campaign as a solopreneur
Before you start creating your first piece of content, make sure you know why you're creating it.
There's a tendency in content marketing for people to say "just start a blog" or "just start a podcast." This is only half the advice. Unless you plan your blog, podcast, or any form of content marketing, you're setting yourself up to fail.
I know what you're thinking. Eurgh. Planning.
But stick with me. As a solopreneur, you have the advantage of being able to react and tweak your content marketing plan as you test things out and see results.
For example, if markets change due to external factors, you can pivot without losing months of resources. Staff don't get demoralised and there's no burnout. Take what you started and adapt it to the new environment.
If you have some kind of plan, this flexibility happens naturally when you're the person doing the work as well as providing direction.
So, here's what you need to do as a minimum…
List out everywhere you can share your content. This list will become your hub for you to add more platforms and outreach for when your content is ready to publish.
Once you've started some sort of sharing process (and it doesn't have to be perfect), you will start to see more natural places to share. For example, Reddit or Quora could be the perfect place to share your blog posts if they answer people's queries.
And if they're no good for the next piece of content you create, delete them. But, always come back to your core plan.
To maximise content distribution, be on the lookout for new places to share content.
Solopreneur and small business content marketing examples
It is possible to rank on the first page of Google even when your website is new or has low domain authority. For example, the majority of successful content for one of my clients, Mio, is thanks to ranking as the top result on Google for relevant keyphrases.
You can see below the power of search traffic in the image below. I'll break down what this image shows us from left to right.
Content marketing efforts resulted in 589,000 clicks from Google
9.85 million searches resulted in showing Mio's content on Google
On average, 6% of those 9.85 million searches clicked through to read the Mio content
On average, Mio's content appeared as the 11th result on Google
How do I get started with content marketing?
Once you've planned where you'll share, you'll need the what. What are you going to create?
As much as I'd like to tell you what will work immediately and what will work best, this is down to you. Play to your strengths to begin with.
I didn't start my podcast until I'd created a successful blog. Why? Because writing is my strength. Because podcasting was way outside of my comfort zone.
If you're a solopreneur writer, write something. If you're a natural in front of the camera, start filming videos. Just make sure they fall in line with your plan. Make sure you have somewhere to share them. Relying on Medium for blog posts or YouTube for video traffic is not enough.
To get extra eyes on your content, for free, ask people to contribute to your content. By adding someone else's point of view, research, or experience, you can reach out to them when your content is ready.
If someone has been featured in content, they will likely share it with their audience. While content marketing isn't about egoism, the great George Orwell recognised, "It is humbug to pretend this is not a motive, and a strong one."
Content marketing outreach
Reach out to experts in your field, for extra content and an organic extension to your audience.
To get started, here are a few things you can do with little effort and without any expense:
Ask experts for quotes on the topic you're writing about
Invite influencers onto your podcast
Feature research from original sources
Embed tweets from backup the need for your product
Reference brands that share other people's content
Once you've beefed up your content with credible resources (which has its own benefits), reach out to those featured and ask them to share. The worst-case scenario is they don't share and your content has a credible reference.
The main blocker for solopreneurs adding referenceable sources to their content marketing is that it takes time for other people to respond. It's natural to want to publish your content straight away.
But, learn from my experience as a freelance journalist…
I was getting paid per article to write news and opinion. Opinion was easy to churn out. I was getting paid to write about my passions. Articles flowed and I submitted the same day. 
For news, I wanted to submit the same day too. The more articles I could write in a day, the more I would get paid. Sounds great, right?
The problem with news is that everybody else is reporting it too. You need to be unique. You need to have something different from other outlets. The same is true for blog posts. As I write this blog post, three million blogs have been written today. You need to reach out for quotes and find material to back up what you are saying and make your content unique. I wasn't penalised for skipping this key element because I was still getting paid per article.
Here's why you shouldn't skip this step
It's your business. 
By skipping this step, you are penalising yourself. Sure, you get to publish your content a day earlier than planned. But, what does that achieve? No, I don't have an answer to this either.
For this post, I reached out to James McKinven, Founder of podcasting company Striqo. He told me why he relies on content marketing as a solopreneur.
"Starting out in business is really tough, especially when the cost of growth starts looking quite daunting. How much should I spend on paid ads and which platforms do I use?
Content marketing is a free (aside from your time) way of growing your business in a format that genuinely helps people. It can also be fun and entertaining for you, making videos, podcasts, and writing articles. You can be creative while growing your business and building an audience that believes in what you do – and that's powerful."
Repurposing content marketing
When you have started to create content, the easiest way to maintain momentum is to repurpose existing content. This is also a shortcut for solopreneurs to create what appears to be new content.
One example of this is my podcast. Remember the influencer infographic mentioned above? This is now the name of my podcast.
By featuring influencers in an infographic, you not only create shareable content but find yourself with a warm invite list.
Other ways to repurpose your content include:
Publishing your blog post on Medium (with a canonical link)
Using blog snippets as tweets or LinkedIn posts
Use your blog post as a podcast topic
Turn internal data into case studies or reports
Use several blog posts to make an ebook
Embed videos into your blog posts
Update old blog posts with new information
Take your best performing content and write about it on other sites
However you start, make sure you think about repurposing from day one. It's one of the best habits to make when starting out with content marketing as a solopreneur.
Help for solopreneurs starting out
My best advice to solopreneurs starting out in content marketing is to read this post again and list action points for yourself.
It should look something like this, only more specific to your small business:
Identify what content you can create
Plan where you can share this content
Reach out to experts for contributions
Get creating
Start repurposing content
When you've been through this process for your first few content marketing campaigns, review and see how you're doing.