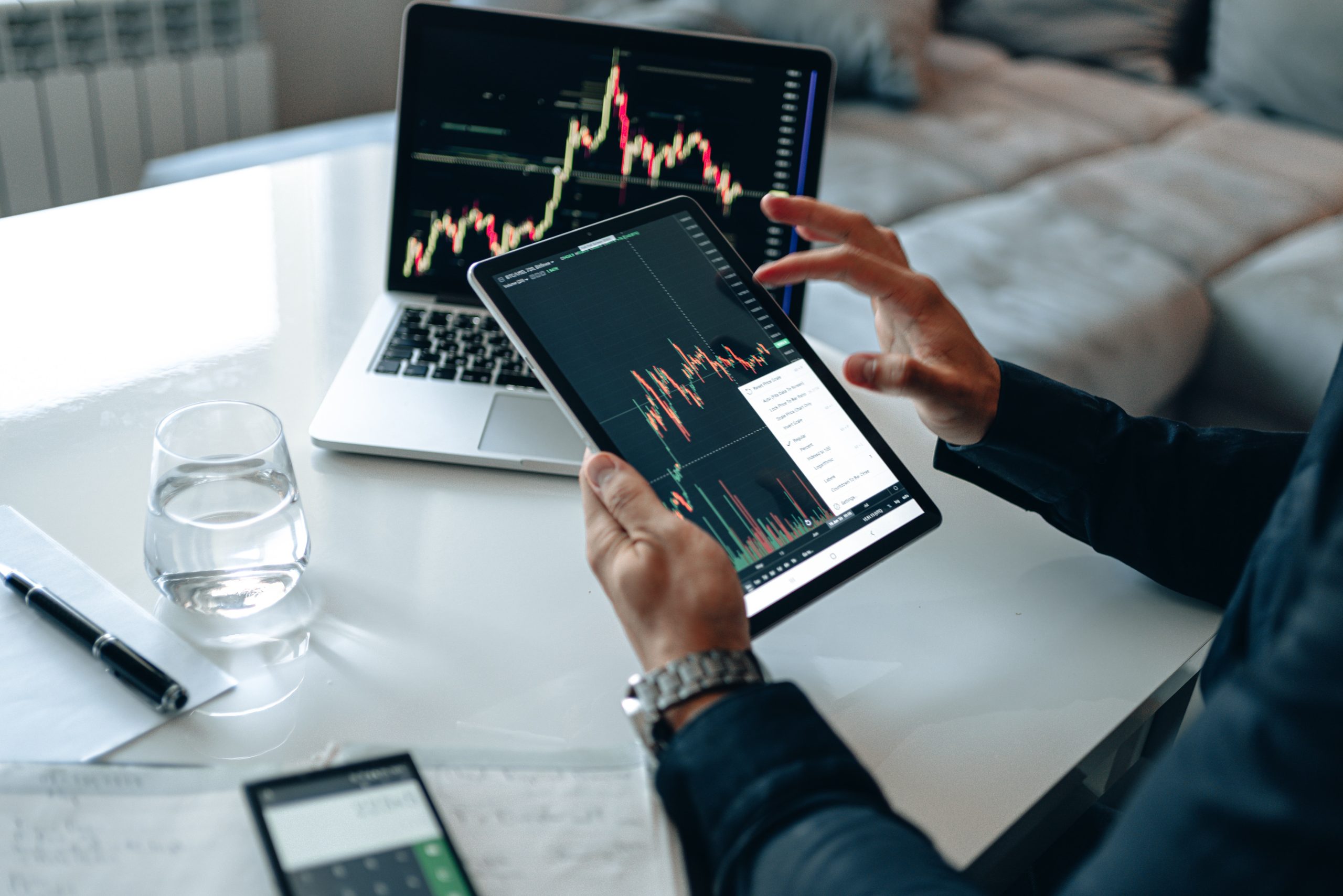 You're launching a new business with a shiny new product. You think it will change the world – or at least your target audience's world. What's stopping you from churning out awesome content marketing campaigns?
Oh, wait. Your domain authority is 0 because you've started a new business and got a new website.
It's enough to put anyone off. But, I'm here to tell you to stick with it.
Why? Well, because I've stuck with it (on several occasions) and converted blogs with no traffic to millions of visitors per quarter. And I'm not even that clever.
Let's start with the basics before we go any further. Because tackling a problem you don't understand will make your life harder. And I'd bet you're not reading this post for that reason. After the basics, I'll introduce nine exercises that have helped me take blogs from low (or no) domain authority to millions of views.
Domain authority is a method of determining your search engine score. While many people assume domain authority is a Google term, domain authority was developed by Moz, an SEO software company.
Domain authority is a score that tells you how powerful your website is with search engines. It is calculated using many factors that Moz has deduced are most important to search engines. Published criteria include linking root domains and the number of total links.
To check domain authority, use a domain authority lookup tool. Moz is the natural place to check your domain authority score. You can use their free domain authority lookup tool here.
Enter your domain URL into the search box and click analyze domain. You will then be presented with your score, the number of linking root domains, how many keywords your site ranks for, and your spam score.
Two lists appear underneath. These include "Top Pages by Links" and "Top Linking Domains." The first shows your highest-rated pages by links. This is page authority.
The second shows a list of the highest authority pages that link to your website.  As you scroll down the page, more data appears. You will need a paid Moz account to access everything. Other free domain authority checkers include:
Domain authority scores range from 0-100. Moz won't rank you if you have too little data but other domain authority tools will give you a 0. If you're at this stage, it's easy to get disheartened. But, don't!
Because I've included nine actionable tips for you further down in this post. Marketers will tell you an "average" domain authority score is 40-50.
To classify as "good" you need to be between 50-60. Anything over 60 and you're excellent. I
f you're trying to rank for every single word out there, this is true. In reality, you need a higher domain authority score than other people ranking for the keywords you are trying to rank for. For example, the Mio blog is focused on search terms related to Slack and Microsoft Teams. The domain authority score is 63.
Does this mean it performs less than average? Quite the contrary. As you can see below, 589,000 clicks were generated in the last three months. And nearly ten million searches resulted in a page on the Mio blog appearing.
Yes. In general, the higher-scoring websites will outrank the lower-scoring websites.
Sure, they are a ton of other factors that Google looks at. And you shouldn't ignore any of these.
But, sometimes even when you've done everything in your power to create (and promote) a better post than your competitor, you get outranked by a website with higher domain authority.
One example is a post on Slack shared channels that we created at Mio. The original post ranked third on Google behind Slack and Zapier. So, we set about pulling the Zapier post apart and making every element of our post better.
The result? We're still third. Zapier outranks Mio by more than 100%. But, we're working on that. I reached out to a fellow content marketer, Hiba Amin, who is Content Marketing Manager at Hypercontext, to learn if she thinks domain authority matters:
"We've been actively trying to build backlinks to improve our DA. In Ahrefs, we've gone from 44 to 67. I think the bigger boosts have come from the super authoritative links."
That said, one of my current projects, UC Marketing, only has a domain authority score of eight and ranks fine on Google for my desired keywords. (Ignore the ads that nobody clicks).
No. Weird, right? Moz stipulates that domain authority is not a metric used by Google. It's important to remember that domain authority is used to predict how well a website will rank on search engine result pages.
The next section outlines nine tasks for you to carry out. I have followed this on a regular basis to take the Mio blog from 100 views per month to 500,000 views per month.
Don't get me wrong; it will be hard work. But, you'll be rewarded with so much traffic that you'll need to upgrade your WordPress plan! While it may be tempting to check domain authority on a regular basis, don't expect immediate results. SEO is a long game.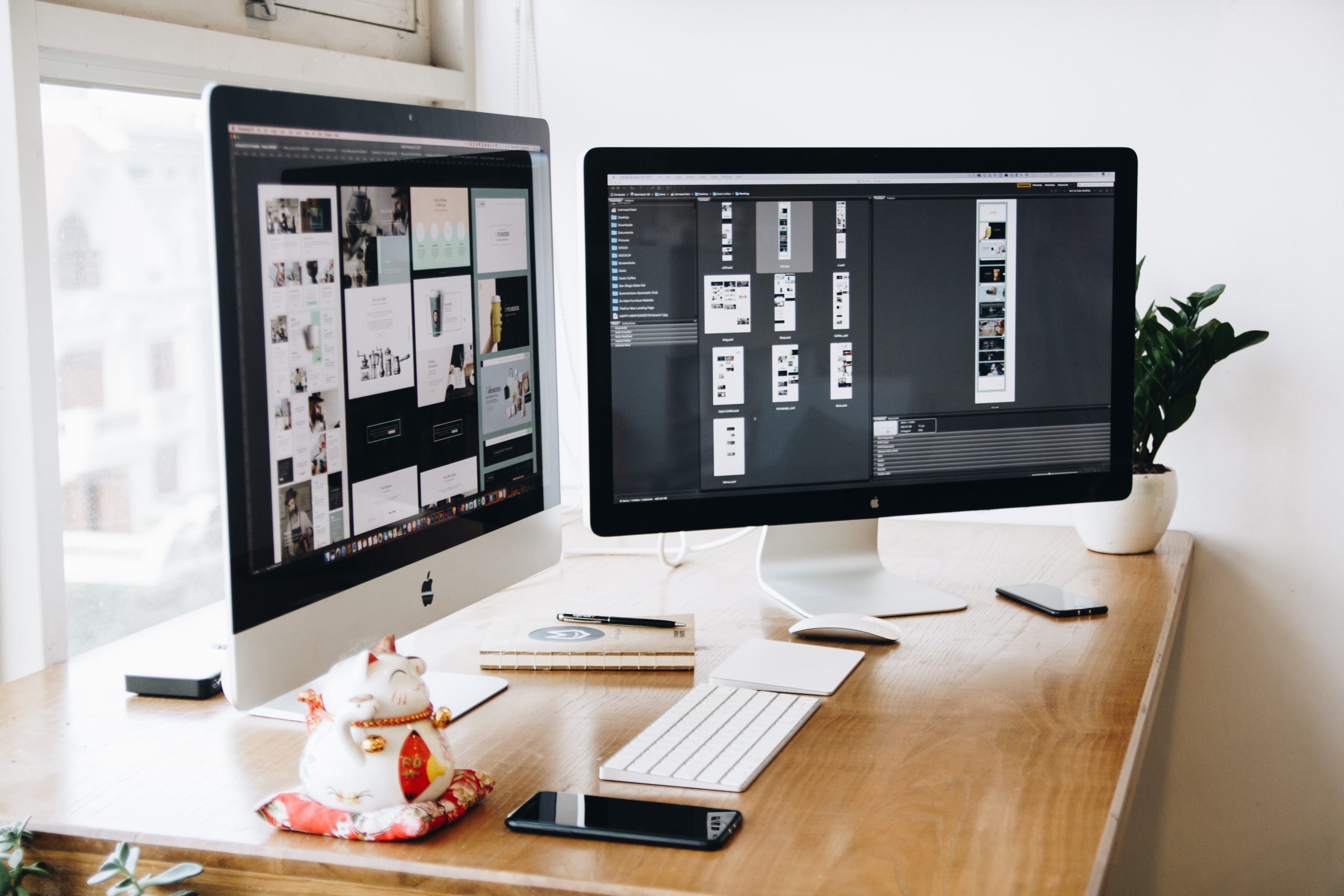 1- Start with content creation
Yeah, I know. Everybody says that. But, it's true.
You won't improve your domain authority score unless you start adding to your site. And content doesn't mean creating something for the sake of creating it. Neither does it mean passing off existing content as your own.
If you want to improve your domain authority and rank higher on Google (or ranked at all), you need to start creating content that people need. What people are searching for. Here's a snippet from some feedback I gave to a prospect the other day. It's a ruthless overview of their existing content.
Picking apart the post, there were some obvious things holding you back. The most obvious for me is word count.
Low word count — less than 300 isn't going to be found on Google
Less than 1000 isn't going to make the first page
Less than 2000 isn't going to be competitive if anyone else is writing about it

While the content that does exist is fine, a quick skim found these components are missing:

Include images
Embed videos
Embed podcasts
No CTA — why create a blog if you don't convert?

The highest-ranked blog posts inform a customer and provide actionable insights. The highest-ranked blog posts include over 2000 words, images, videos, and podcasts. The best converting blog posts include at least one call to action.


The blogs on your site feel like they were written but the way to write a blog post is to assemble it.


When starting from scratch, it's crucial to:

Do the keyword research
Plan what you're going to write, record, or make
Reach out for input from people that will share your article and add credibility.
2- Create inbound links to your content
Once you've created some share-worthy content, share it! Search engines like content that people read.
They scroll through it, they read it to the end, they interact, and they click through to something else. So, you shouldn't wait for someone to find it on Google. Find places where you can share your content.
This is easier said than done. And often where businesses come unstuck. So here's what you should do.
Note the content promotion strategies you haven't done yet. As you read through, promote your content one by one.
As you share your content in different channels, assuming your content is worthy of sharing, people will start to link to it. I guess you could call this organic link building. Or passive link building. The more active approach is to reach out to people and ask them to link to it. This seems daunting at first but it has become standard practice. Andy touches on who to reach out to in the article above. In general, I always reach out to:
Quote contributors
People I have referenced
Publications whose research I have included
Writers that have written about a similar topic
People that will find the article useful
3 – Repurpose your high-performing content
At this stage, you've created some content. It's likely a blog post.
According to Growth Badger, there are over 600 million blogs in the world today, out of over 1.7 billion websites. In the United States, there are over 31 million active bloggers posting at least once per month. **See what I did there? I referenced Growth Badger's work and included a link to it.
This is one of your goals when creating content. If your content is a blog post and has seen some success, it's time to repurpose it. To do this, take the title, the best bits, or the quotes, and make something else. The something else could include:
A podcast episode with the same title
A YouTube video walking through the highlights
A guest post elaborating on a specific part of the blog
Several social media snippets
A Twitter thread
Whatever it is you repurpose to, follow the same process when promoting. While the goal here is to grow domain authority, this won't happen relying on Google alone.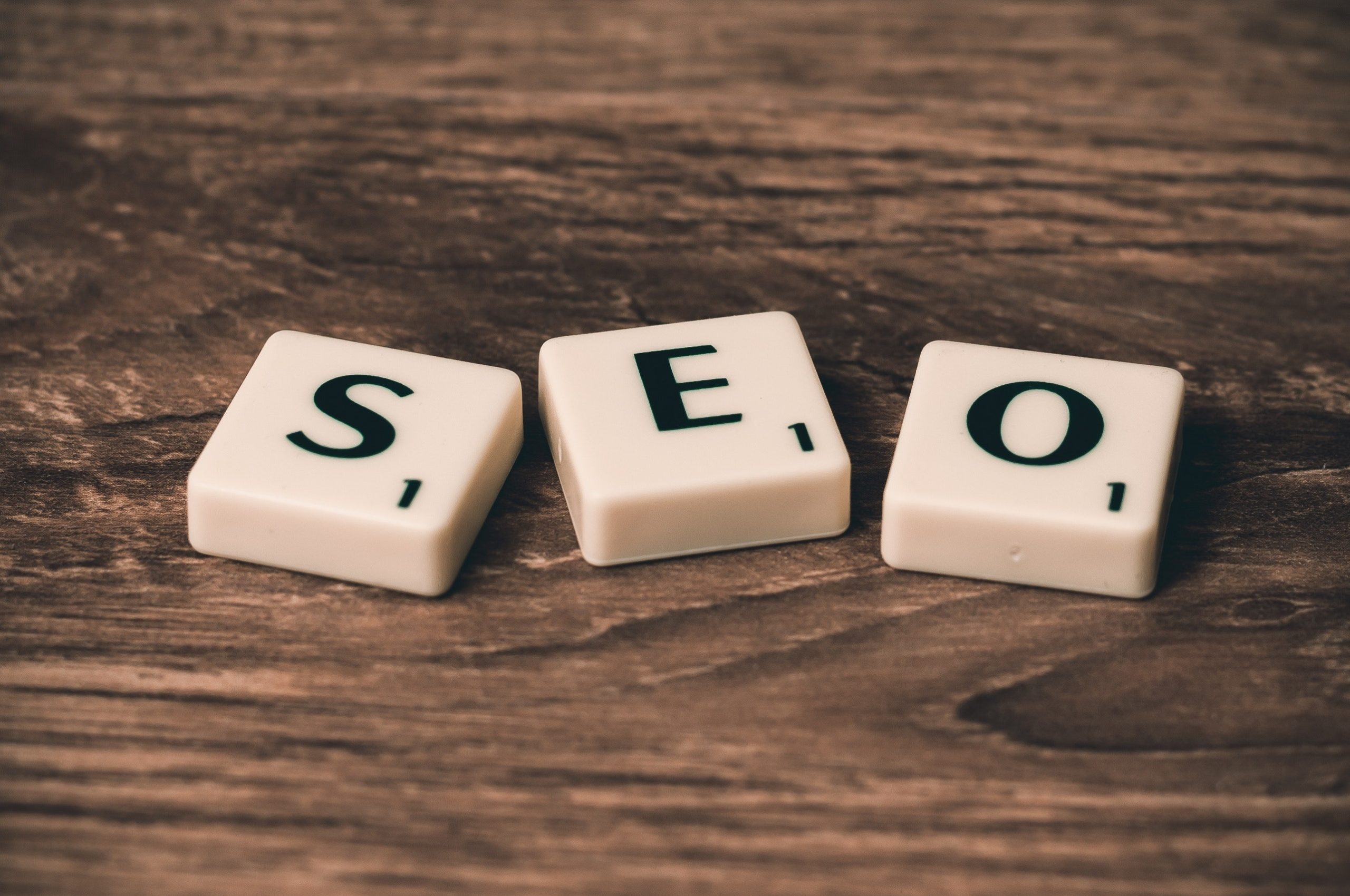 4 – Do your SEO groundwork
 SEO groundwork starts with learning about it. It's impossible to "just do SEO" and outsourcing to a company that doesn't know your business or your content is ill-advised.
Here are a few tips for those new to SEO:
If you're using WordPress, ensure you install the Yoast plugin – and don't publish your post until every section is green. I've seen many websites use this plugin and ignore it. Don't do that.
Subscribe to Neil Patel's email – each week you'll get an exercise to complete or a new resource to help you with improving SEO. Over time, you'll see traffic increase and start to come up with your own tests.
Feature brands that backlink and share other people's content on social media. It's important to research and confirm they do share content before you spend the effort in featuring them.
Create an internal sharing strategy. The more people that share your content from inside your company, the more people will see it and the more people will interact with it.
5 – Check top trending websites
Identify which websites are ranking high for words you wish to rank for. Even if the websites aren't product competitors, you are competing for website traffic.
If this website is outperforming you on your chosen keyword, break that keyword out into a longer phrase. For example, I write a lot about Microsoft Teams.
But, guess who ranks highest for the search term Microsoft Teams? You got it. Microsoft.
In this example, target phrases associated with Microsoft Teams. Instead of trying to rank highest for the standalone term. You could use Microsoft Teams adoption plan or Microsoft Teams competitors.
Because you've checked out that these phrases are trending on your competitors' websites, you know people are searching for these things. Write complimentary content to the headline content that already exists.
6 – Go one step further and use Google Trends
If you're hesitant to produce too similar content to your competitors, use Google Trends to confirm that these search terms are being searched for now.
The only way to guarantee people want to consume your content is to confirm they are already searching for it. Go to Google Trends and type in your search terms. Set the parameters to last 7 days, 14 days, etc and find a topic to write about that will ensure traffic now. While you should earn short-term traffic this way, think about making your content evergreen.
Ask yourself these questions when creating content:
Will this still be relevant next week?
Do I want to spend the time and resource creating time-based content
Is this right for our audience?
7 – Get a free website report
Once you've started creating and posting content, check in to make sure everything you're doing is healthy. The websites with the highest domain authority are those that are well-oiled behind the scenes. You can get a free website report at:
If you've already invested in tools like Alexa, Ahrefs, or Moz, you will have access to these too.
As a startup, you may not have the budget for tools like these.
So, make sure you use everything you can in the free versions before opting for the paid tier. These website reports will tell you where your website is losing SEO points and usually how to fix these issues.For some more technical items, Google is your best friend. Every SEO agency has written guides on How To Fix XYZ SEO problem. Use these to do as much as you can before paying someone (unless you have the budget, of course!)
8 – Always be optimising
Yes, I've taken the famous line from Glengarry Glen Ross and made it relevant to improving your domain authority score. Whether your post has been successful or not (and success isn't only measured in traffic but conversions too), you should always be optimising your content. There are many steps you can take to optimise your content marketing.
Here are a few you can start straight away:
Update your content with new information, data, and sources.
Add in new (relevant) keywords that you find help drive traffic.
Test blog titles to drive more clicks.
Test out your new title for two weeks and see how much your traffic increases or decreases. If it increases, stick with it. If it decreases, move onto the next title test until you find the best one.
9 – Avoid paying for backlinks
Paid backlinks are the only backlinks you shouldn't chase.
There are many services that provide you with quick backlinks on high domain authority websites. Sounds good, right?
Well, yes, if you want to rank for keywords relevant to that site. But, for the most part, this is not the case.
Take my example of writing about Microsoft Teams. Where am I going to find a backlink provider that ranks high for Microsoft Teams keyphrases? Tough one to answer, right?
It's also frowned upon by pretty much everyone. While there is no evidence that Google penalises paid-for backlinks, the consensus in the SEO community is that this is a no-go. You can pay for content creation on high-authority websites.
Guest posting is an effective tool to grow domain authority and is sometimes best outsourced.
What is guest posting?
Guest posting is when you contribute a post to another person's website to build relationships, authority, and links. Standard practice is:
You produce some content
Pitch it to  a relevant website
You are rewarded with backlink referencing your blog/research/profile/company
Checking for progress
When you've made these changes, you should check website traffic on Google Analytics to see if you're efforts have made an impact. Also, check website traffic on Google Search Console to find the search queries that drove traffic to your site. To make your life easier, link Google Analytics and Google Search Console so you can see the search queries without leaving Google Analytics. All you need to do is:
Go to your Google Analytics account
Go to Acquisition (left sidebar) > Search Console
Click the Set up Search Console data sharing button
Choose your Search Console account
Once you've done this, find the search queries people have used to find your site by going here:
Open Google Analytics
Navigate to Reports
Choose Acquisition > Search Console > Search Queries
You will see a report like the one below:  Use this to identify keywords that you rank high for – and write about the different phrases associated with these keywords. As your traffic increases, your domain authority will follow.
Conclusion
These are the nine steps I have followed taking several blogs from a domain authority score of 0-10 and creating a ton of traffic.
In some cases, the domain authority score has grown to high numbers. In other cases, it hasn't but the traffic and conversions speak for themselves.