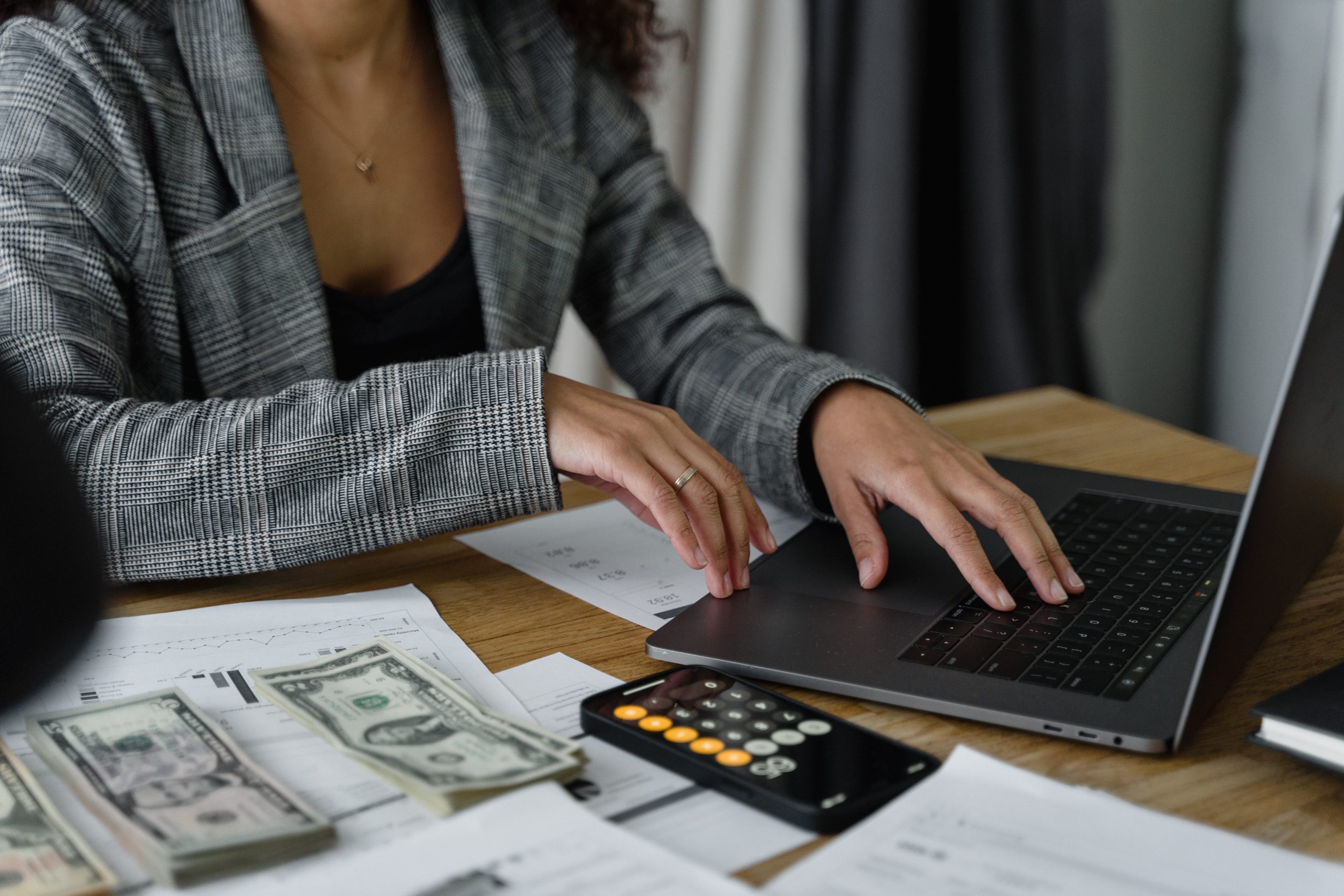 What do Samsung, Cadbury and Adidas have in common?
These days, none of these huge brands can seem to do any wrong. But all three have had PR crises that could've destroyed their reputations.
Take Samsung, for example. Several Galaxy Note 7 phones caught fire due to a battery defect back in 2016. Negative headlines were splashed all across the internet. Airlines across the US, Europe, Asia and Australia banned them for safety reasons. And Samsung had to recall the model. Yet, barely three years later, 79% of British consumers have a positive opinion of the brand. And the Galaxy Note 9—an updated version of the Note 7—is a mainstay of "top 10 best" smartphone lists.
Similarly, Cadbury is the best-selling chocolate brand in India, with 70% market share. And, in North America, Adidas is crushing its competition, growing by 20% or more in nine consecutive quarters. But in 2003, customers in Mumbai and Nagpur got more than they bargained for when they found worms in their Dairy Milk bars. And, in 2017, Adidas trended on Twitter for all the wrong reasons—they sent an email congratulating participants for surviving the Boston Marathon.
So how did all three companies avert disaster and keep growing from strength to strength?
The secret: Reputation management.
What is online reputation management?
Online reputation management is the process of trying to shape what customers think about your brand. You do this by:
Spreading information that places your company in the best possible light
Addressing negative feedback in a constructive way
It covers everything from the kind of search results that appear when someone looks you up online, including press mentions, ratings on customer review sites, conversations on social media, and more. Managing your online reputation is crucial because:
It helps get your brand's name out there, attracting the right kind of customers.
It helps make sure your customers (both prospective and current) continue having a good opinion of your brand.
If—like Samsung, Cadbury or Adidas—your business suffers a PR disaster, good brand reputation management will help you bounce back.
Why do you need to manage your reputation?
The way you're perceived online can make or break your business.
Take United Airlines, for instance; when a video of the airline's staff dragging a passenger off an overbooked flight went viral, they suffered a huge online backlash. #BoycottUnited, #DontFlyUnited and other negative hashtags quickly started trending on Twitter. But, more importantly, all the negative attention had consequences in the real world: the airline's shares lost $1 billion in value almost overnight.
If that weren't enough, a bad reputation can also make it harder to grow your business. Some 69% of unemployed job seekers wouldn't work for a company with a bad reputation. And 30% said they'd turn down a job offer even if the company paid double the salary they were paid at their last job.
By contrast, a good reputation builds credibility and trust—something that has a positive effect on your business' bottom line. A study by BrightLocal found 85% of consumers now trust online reviews as much as personal recommendations, and 73% trust a business more if it has positive online reviews.
Plus, a Harvard Business School report found that every additional star on Yelp can boost a business' revenue by as much as 9%. The bottom line? You can't afford to ignore these numbers… Or your negative press.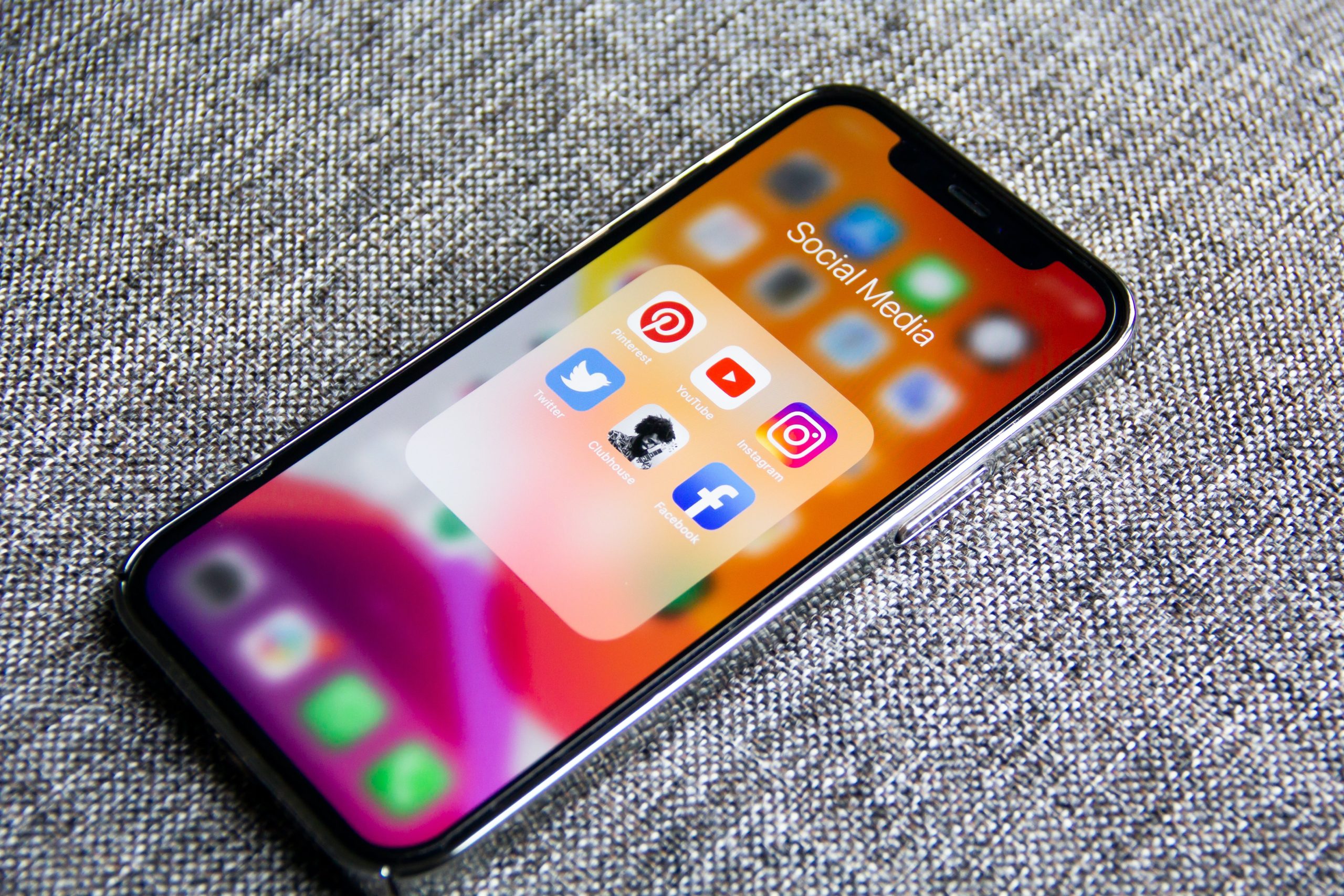 DIY vs. outsourcing
The numbers are clear. Your online reputation is crucial to your business' success. But does this mean you should go and hire a reputation management company? Or is it possible for you to DIY your online reputation management and still get good results?
There's no doubting that hiring a team of experts can save time. Firms like Ignyte, Reputation X, GoUp, and Reputation Defender are specialists in their field. They build, maintain and repair business' reputations for a living, and potentially get right to the bottom of your issues faster than you would on your own.
The flipside of course, is that hiring a reputation management company can be expensive—especially for small businesses. Fees will depend on the current state of your reputation, along with how strong your competitors' reputations are. That said, you can usually expect to pay upwards of £1,500 a month for a basic package. At the same time, there are some reputation management companies who'll use black hat tactics such as posting fake positive reviews, a technique known as astroturfing.
While these can bring about positive results in the short term, they'll do more harm than good in the long run. There's no right or wrong decision. If you have the time and cash to invest into a reputation management company, it's worth a shot—but always do your research on the firm, first.
The 6-step guide to manage your online reputation
While hiring a reputation management company might not be right for you, this doesn't mean you'll have to let your online reputation fend for itself. Here are five things you can start doing straight away to give everyone the best possible impression of your brand.
1. Stop guessing, start monitoring
You can't build, maintain, or improve your online reputation unless you know what shape it's currently in. That's why you'll need to start by monitoring your online presence—to understand:
How people currently perceive your brand
Where your strengths and weaknesses lie
Where the conversation around your brand is happening, so you can join in
The best way to go about this is to use a monitoring tool such as Mention or Ahrefs. These tools allow you to keep tabs on all your mentions from one place, whether they happen on social media, on a review site, in the press, or elsewhere.
Click on the Alerts tab, select Mentions, and add a new alert: Then, add your name (or your brand name) as a search query, and choose how often you'd like to be notified if there's a mention: Ahrefs and Mention are both paid products.
But if you're not ready to invest money in a monitoring tool just yet, The Brand Grader (powered by Mention) can give you a good overview of your brand for free. Key in your brand name and email address and the tool will generate a report for you. You'll be able to see:
The three most influential journalists and bloggers mentioning your brand
The top sources where your brand was mentioned
The percentage of positive vs. negative brand mentions
Which locations your brand mentions are happening in
How many mentions you received over the last few weeks
Being able to get alerts whenever your brand is mentioned is a powerful tool. Not only can you like, comment on, and share positive comments straight away, but you can get in front of negative feedback before it starts doing real damage.
2. Incorporate your brand name into your website's SEO strategy
Chances are, when people look you up online, the first thing they'll do is Google your business' name. That's why your website should rank at the top of the SERPs for this query—whether it's your brand name.
Reaching the heights of Google page one takes time and consistent effort. That said, meta tags play an important role, because they make it easier for search engines to understand what a web page is about. There are two parts to a page's meta tag: Meta title: Fewer than 55 characters; used as the title in Google search results Meta description: Fewer than 165 characters; appears below the meta title to convince people to click through.
It's important to include your name to your meta tags. Not only can it help Google rank your website higher for those name searches, but crafting persuasive meta tags can encourage people to click through to your owned website—rather than another (potentially housing a negative review.) As Search Engine Watch puts it:
"Search engines increasingly value a good user experience, and that includes making sure that your site satisfies a user's query as best as it possibly can. Meta tags help with this by making sure that the information searchers need to know about your site is displayed upfront in a concise and useful fashion."
If you use WordPress, you can easily add your business name to your web pages' title tag and meta description using the free Yoast SEO plugin. Simply scroll to the bottom of each URL in your page editor, and optimize the meta tags
When it comes to boosting your online reputation through SEO, title tags and meta descriptions are only one piece of the puzzle.
Some 64% of consumers trust search engine results the most when researching a business. So, the more positive mentions of your brand come up in search results, the better for your reputation. Ready for some shocking news? You shouldn't focus all your energy on your own blog. Guest posting on relevant industry websites can be just as powerful as blogging on your own site. That's because publishing guest posts puts you in front of a new and, potentially, much wider audience.
But, more to the point, if you target authoritative websites, your name will be given an extra ranking boost in the SERPs. Take a look at the SERPs for my name, for example. Notice how many results on page one are my author profiles on sites like The Huffington Post, MarketingProfs and Business2Community; you'll get these author profile pages by contributing content to their website.
And luckily, many high-quality websites accept submissions for guest posts. All you need to do is follow their submission guidelines, and submit a top-notch article that delivers value to their audience. Browse around the internet and find the top blogs in your industry. For each, try one of the following search queries:
[blog name] guest post
[blog name] blogging guidelines
[blog name] guest posting guidelines
You'll see a list of URLs you can scan to find the publication's pitching guidelines: Alternatively, you could also have a look at what your competitors are doing. Find their backlink profile using a tool like Moz's Link Explorer, Monitor Backlinks, or Ahrefs, filter through the results, and check whether any of the backlinks are from industry blogs. If they are, pitch them a guest post and get your author profile page!
4. Distribute a press release
Looking for another way to skyrocket your name in the SERPs? Distribute a press release to as many (relevant) media outlets. If you manage to secure coverage, you'll get a name boost in the SERPs because established, high-authority sites are mentioning you. Google will think: "If they're mentioning [brand name], they must be good."
Press releases also allow you to position yourself in a positive light in front of a much wider audience. And, over time, you may even start building relationships with journalists who will give you more press exposure—especially when 100% of journalists said press releases are the number one way they find stories to print.
Writing an effective press release is an art. You'll need to answer the five Ws (who, what, where, when, and why), then closely follow this standard structure:
Short headline
Summarise the story
Add context
Present details
Include a relevant quote
Show where people can find out more
Luckily, hiring a PR firm to write a professional press release is relatively inexpensive. PR Fire's team of experienced journalists, for instance, can produce a press release for you for as little as £50 plus VAT. Similarly, PressPort's services start at £55 per press release.
But the best thing about getting a PR firm to handle press releases is that the price usually includes distribution. This means the firm will use its network of contacts to get you in front of the right people. This is invaluable.
As Buzzfeed's John Perlman put it:
"Content is king, but distribution is queen and she wears the pants. It's not nearly enough to create a good piece of content. You have to understand how content spreads across the web."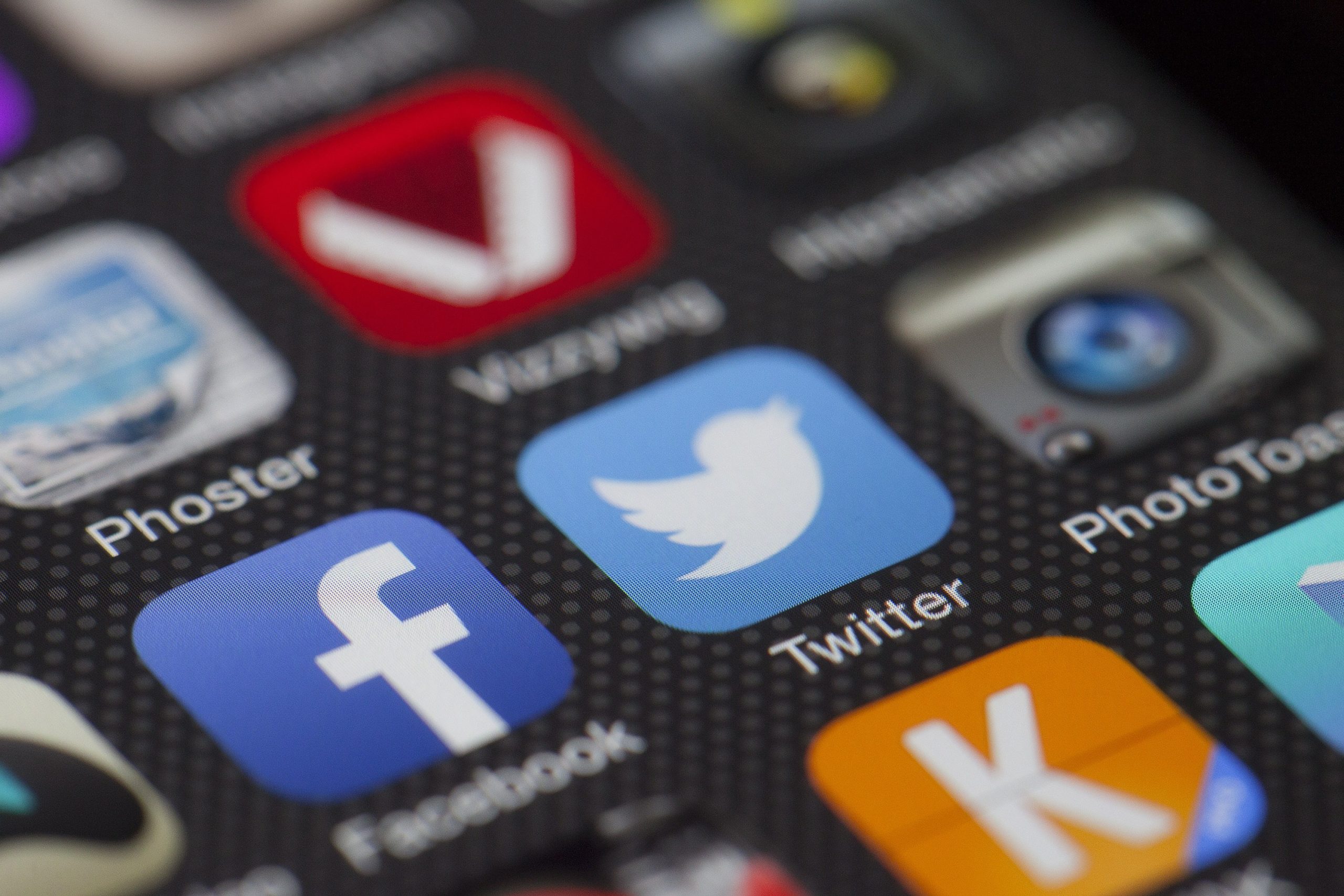 Almost half of the world's population is now on social media. But are you making the most of your social profiles when it comes to building your online reputation?
Social media profiles tend to rank high in search engine results. For example: If we search "Nike", their Twitter profile outranks their profiles on other big-name retailers—along with Wikipedia: Your social media accounts also have other benefits. Firstly, they can give your website's rankings a boost. This is because, amongst other factors, Google's algorithm looks for brand signals—including the quality and popularity of your social media profiles—to work out how well your brand name should rank.
Secondly, social media profiles tend to feel more personal than your website because they're a lot more interactive. This makes them great for getting your personality across, and connecting with your customers… Both of which help build your reputation.
Lastly, and most importantly, the average consumer mentions brands on social media 90 times a week. Put simply: If you want to become part of that conversation and influence people's perception of your brand, you'd better make your presence known.
You'll want to make sure your social media profiles target your company name properly. So, use this checklist to make sure your profiles are optimized to give the perfect impression:
Tips for optimizing your social media profiles
You'll want to make sure your social media profiles target your company name properly. So, use this checklist to make sure your profiles are optimized to give the perfect impression:
Use your brand name as your username to make it easier for customers to find you
Write a short, clear bio, and include your name in it as naturally as possible
Complete as many profile fields as possible. (Many companies rush through this process, so the more comprehensively you fill out your profile, the more it will stand out.)
Use your logo as your profile picture. Or, if you're a one-man business, a professional photo of yourself.
More importantly, keep a consistent identity across different platforms. While your pages don't have to look identical, you should use the same colors, branding and tone throughout.
As great as it is to have optimized social media profiles, they're a missed opportunity if you don't use them to your advantage. Inactive social media profiles could even harm your reputation.
Why? Because one in five people now use social media to contact a company, and 80% expect a response to their comment or tweet within 24 hours. If you're not keeping up with the conversation happening around your brand, you could disgruntle them. A good way to stay on top of social media mentions is to use a social media listening tool like Hootsuite or MentionMapp. Both tools are free, and allow you to create a mentions stream to track what people are saying about you social media. It's worth setting aside an hour or two each day to respond to customer's comments. Highlight positive feedback, like it, and share it to get as much mileage out of it as possible.
Addressing Negative Feedback
Did you know that 50% of customers wouldn't buy from you again if you don't respond to a negative social media comment?
If you address negative feedback the right way, it's an opportunity to boost your reputation and even reinforce a positive perception of your brand. Take Innocent, for example. They recently launched a new blue-coloured smoothie aptly called Bolt from the Blue. Problem is, most people thought it was more green than blue. Innocent could've ignored the comments or become defensive. Instead, their interactions with customers who insisted it was green bolstered their reputation as a fun, playful brand. Of course, arguing over whether a smoothie is green or blue is a relatively minor issue.
But regardless of how serious a customer's complaint is, you shouldn't be afraid to deal with it head on. Why? Because customers who are satisfied with how a complaint is resolved are more loyal. So much so, that according to a HubSpot study, they spend up to 6% more than customers who've never complained. A good way to handle negative feedback is to:
Listen to what your customer has to say
Be helpful and, more importantly, be genuine. Canned responses will only aggravate an already angry customer.
When the United Airlines scandal hit the internet, CEO Oscar Munoz was quick to apologize. But his apology was widely criticized for being canned and tone deaf. He then committed the ultimate sin: In a note to staff that was subsequently leaked, he blamed the victim—a 69-year-old doctor who suffered a concussion, a broken nose and two broken teeth—saying he shouldn't have "defied" security by refusing to deplane.
By contrast, when Taylor Swift very publicly announced she'd boycott the newly launched Apple Music for not paying artists while offering customers a three-month free trial, Apple apologized. Not only that, but they immediately put their money where their mouth is. Taylor Swift and Apple quickly made up. And Taylor Swift subsequently starred in an Apple commercial.
Take ownership of the problem: When Samsung had their Note 7 debacle, they hired 700 researchers and engineers to test 200,000 phones and over 30,000 batteries in every extreme condition possible. They then released a detailed report to the public outlining what went wrong. Of course, not every crisis will warrant such an in-depth response.
But the message is clear: If you want to convince your customers you've changed, you need to take meaningful action to make amends.
Final thoughts
A good reputation has always played an important part in businesses' success. But in the digital age, it has acquired even more significance. As United Airlines's debacle shows, a simple Twitter hashtag can now have very real consequences in the real world. But, if you don't consistently work at improving your online reputation, you're missing out on the best opportunity you have to grow your brand, and get in front of more people—ultimately landing happier, loyal customers. No matter whether you're covering negative brand mentions or simply wishing to have a squeaky clean reputation, these tips are bound to help.