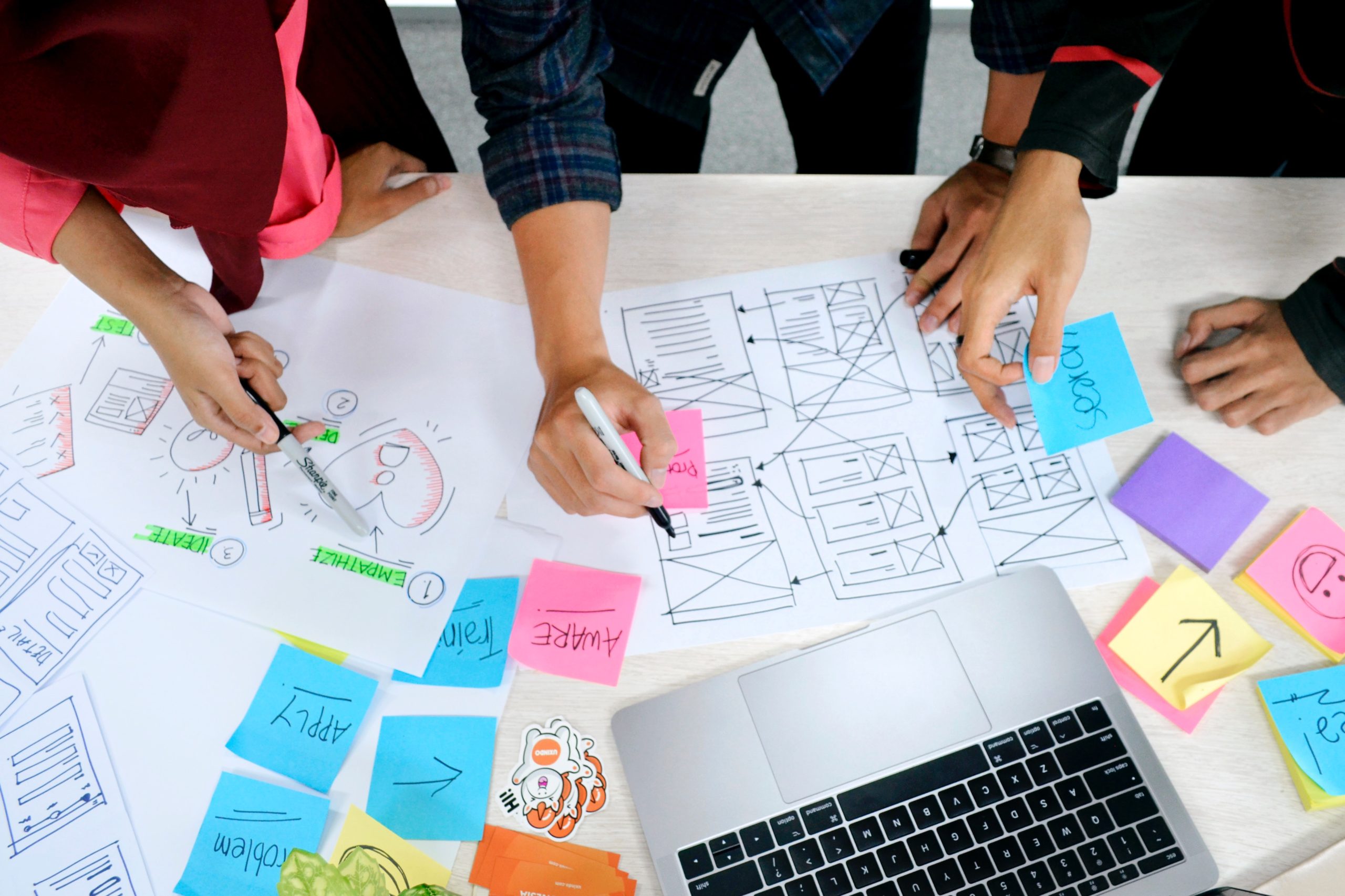 Back in 1996, Bill Gates wrote an essay called "Content is King," in which he predicted that most of the money made from the internet would come from content. For years after, digital marketers around the world lived by that phrase, and for good reason. Content has had a huge influence over advertising, brand awareness, lead generation, conversions, customer engagement and pretty much everything else under the marketing sun. 
Today, content still reigns, but the landscape has changed a lot since 1996. Trends come and go quickly, which means businesses need to stay up-to-date on the latest content strategies and implement the ones that make sense for their brand. 
Let's have a look at some of the top content marketing strategies businesses and marketers are using (or should be) in 2023. 
The Almighty Video 
For online audiences, video has it all. It's effortless, fast, entertaining, visual and most importantly, engaging. It's the perfect content delivery system. Just ask YouTube – the platform generated over $29 billion via advertising in 2022 alone. 
Businesses have been putting this adrenalized content tool to work for years, and it's just as (if not more) effective in 2023. With more and more people preferring to digest content via video, you can use this medium to launch new products, inform the public about your services and become an industry authority. 
Live streaming has grown in popularity and shows no sign of letting up. Businesses can host live Q&As, interviews, product reviews and behind-the-scenes nuggets of content goodness for their target audience. 
Optimizing videos for search with keyword-rich title tags, descriptions and transcripts is another powerful tool for boosting rankings and brand awareness. Plus, atomizing (or repurposing) long videos allows you to break up high-quality content and publish the short clips on multiple platforms.  
Interactive Content 
In our ultra-fast-paced digital world, engaging your client base is essential. It ensures your relationship is fluid instead of static and also keeps you at the front of their minds. 
If you want to engage, one of the best ways is to interact – and you can do this with (you guessed it) content. High-quality interactive content captivates your audience and encourages active participation in your brand. 
Businesses or marketers often overthink interactive content, but the truth is it can be pretty simple. Some top strategies include: 
Surveys or polls

Quizzes 

Service assessments 

Infographics

Webinars  

Online calculators 
This year, choose a few forms of interactive content that work for your brand and give them a try. Remember to use social media to promote it and see how your audience starts engaging with you. 
The Human Touch 
The traditional approach of maintaining a buttoned-up professional persona at all times just isn't the right way to go anymore. This doesn't mean you should throw professionality out the window, but in 2023, customers want businesses to get real and empathize. 
Connecting with your audience is more important today than ever before, and human-centric content is a great way to do it. The key is relating to your client base  with emotional marketing material that puts their needs first instead of focusing on the business or industry. 
As a rule of thumb, content should be transparent and genuine. This will lead to higher rates of customer loyalty and retention. It also helps increase brand awareness, especially since consumers love sharing relatable content via social media. 
Marketing content should also steer clear of hard selling. Instead, it should employ a natural voice that seeks to make an emotional impact and form lasting human connections. 
User-Generated Content (UGC) 
The voice of satisfied customers can be a powerful tool for a brand. In recent years, businesses have started to harness this power through user-generated content, and this marketing strategy will only grow in strength. 
UGC is content produced by customers who trust a business, are supporters of their products or services and feel the organization's values align with their own. The most common types of UGC are: 
Social content in the form of written posts, videos or images – Instagram and TikTok have been highly successful platforms over the last year

Testimonials 

Customer reviews  

Community forums 

Blogs 

Podcasts 
Implementing UGC into your marketing strategy is a proven way to build trust. One 2022 study found that 84% of respondents would be more likely to trust a brand if they employed user-generated content.  
UCG can also help boost brand awareness, generate leads, drive traffic to your website and strengthen customer engagement. The best part is, the content is already out there. All you need to do is put it to use. 
Optimizing for Voice Search 
The use of voice-activated digital assistants like Siri, Google Assistant and smart speakers has been on the rise in recent years. Advancement of this technology means more and more people are likely to start using it going forward. 
Weaving voice search optimization into an SEO strategy should be a must for businesses and marketers. Why? Because people use voice assistants to get answers to search queries related to products and services. 
Voice search optimization requires a different approach than traditional SEO. You'll need to:
Focus on question and long-tail keywords 

Use conversational language within your copy 

Add schema markup to your site

Optimize your website for mobile devices 

Employ local SEO 

Ensure your website is fast 
Optimizing for voice search can help boost your search engine rankings, increase customer satisfaction and trust, improve your user experience and drive conversions. 
A Personalized User Experience 
Today, consumers expect brand experiences that are tailored to their needs. This means switching from a general, campaign-led approach to a personalized, omnichannel mindset. 
Because everyone interacts with brands in a different way (and through different channels) it's now essential to focus on the complete experience. This means you'll need to build an all-encompassing customer journey map, which acts as a guide to how your audience thinks, behaves and feels while engaging with your product or service. 
Based on your map, you can pinpoint areas of opportunity for creating personalized content. This could be targeted messaging in the form of emails and texts, customized chat interactions or personalized social media experiences. 
Lean on analytics to help you better understand your customers' behavior. You can then use this data to segment your audience and create personalized content that will take your user experience to the next level. 
Start Standing Out in 2023
Make this a year of evolution for your marketing initiatives. With so many tech advances and innovative approaches being born, this is your chance to experiment, learn, have fun and find out what works best for you.